Regular price
Sale price
$5.00
Unit price
per
Sale
Sold out
24 in stock
Shipping & Returns

Order before 3pm for same day despatch Monday-Friday

Free shipping on UK orders over £100

See our full shipping/returns options here
Knurled Control Knobs for Electric Guitars
These knobs are made form solid steel and are suitable for most electric guitars, including Fender, Squier, Ibanez, PRS etc. A simple grub screw on the side of the knob is used to secure the knob in place.
These knobs come in two dirfferent types to fit pretty much any type of pot on the market. Pleae see below for a guide when chosing which size you need.
Compatibility
CTS Solid shaft pots - 6.35mm internal diamter
CTS Split shaft pots - 6mm internal diameter
Alpha Split shaft /solid shaft pots - 6mm internal diameter
----------------
As a general Rule, if you have Fender Stratocaster you'll require the 6mm knobs to fit your split shaft pots.
Fender Telecasters are usually fitted with solid shaft pots and require the 6.35mm knobs.
Please check your pot sizes before ordering if you have a Mexican made guitar or a Squier model as the pot sizes on these models can vary.
Specifications

Height: 19mm

Diameter: 19mm

Internal Hole Diameter: 5.8mm or 6.3mm

Screw-fit
View full details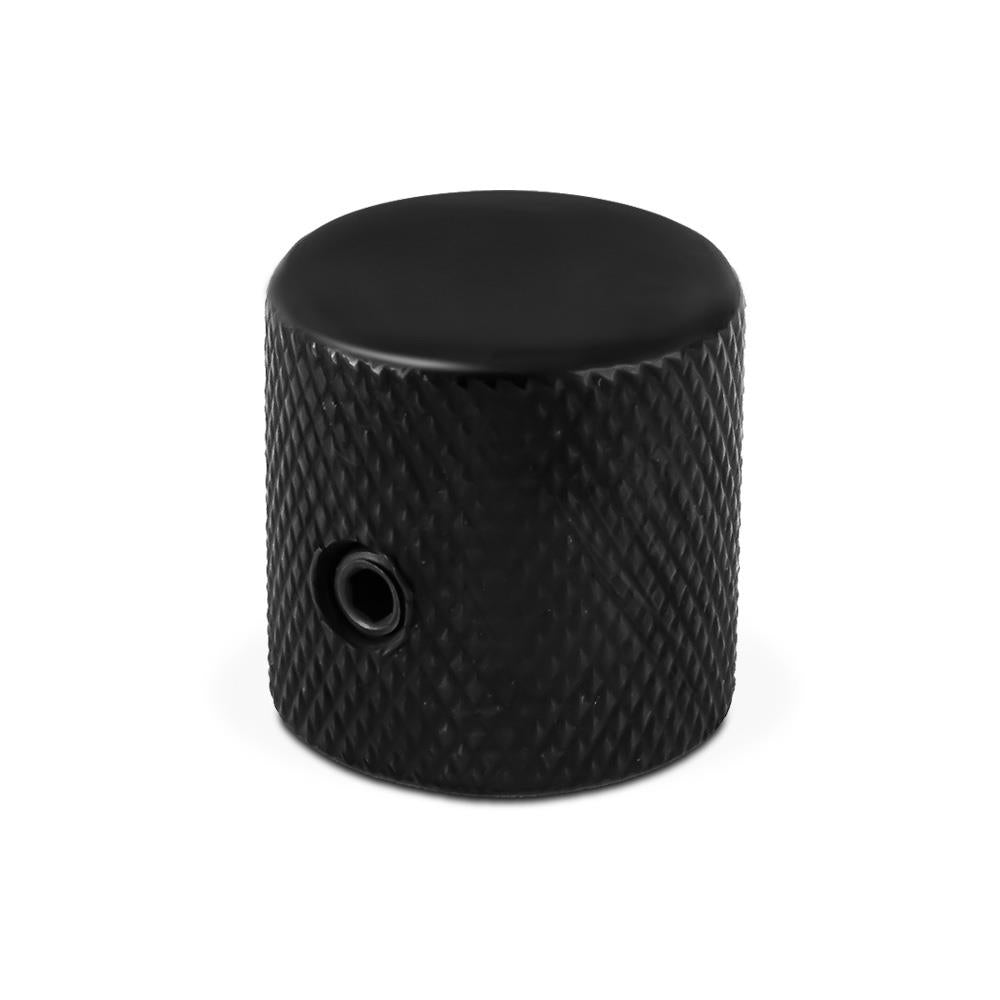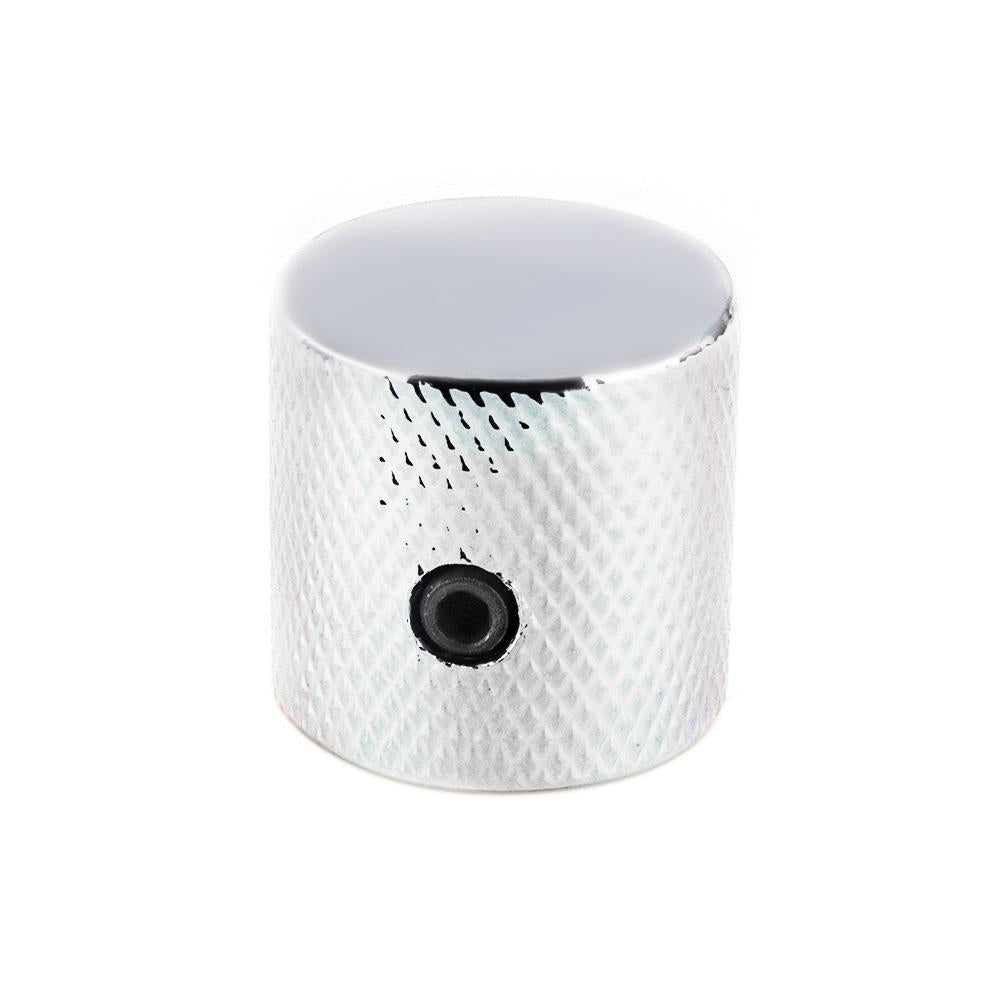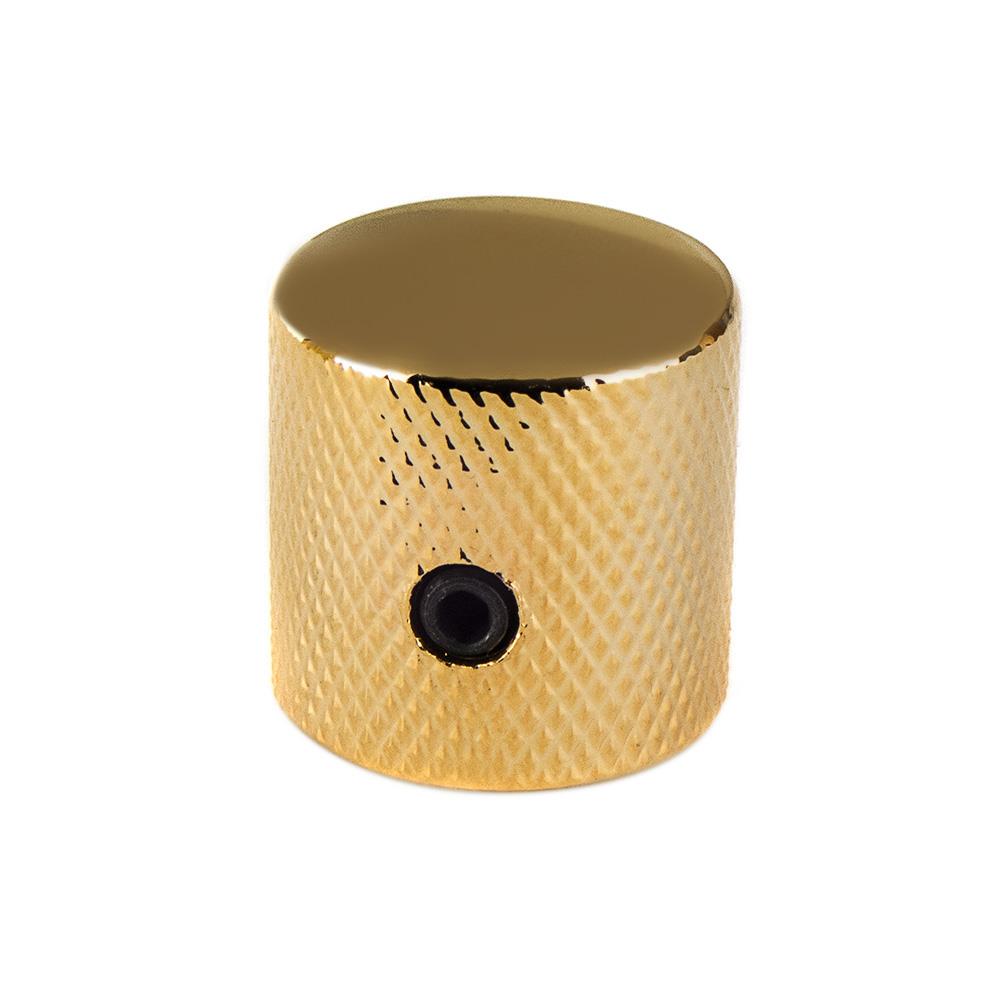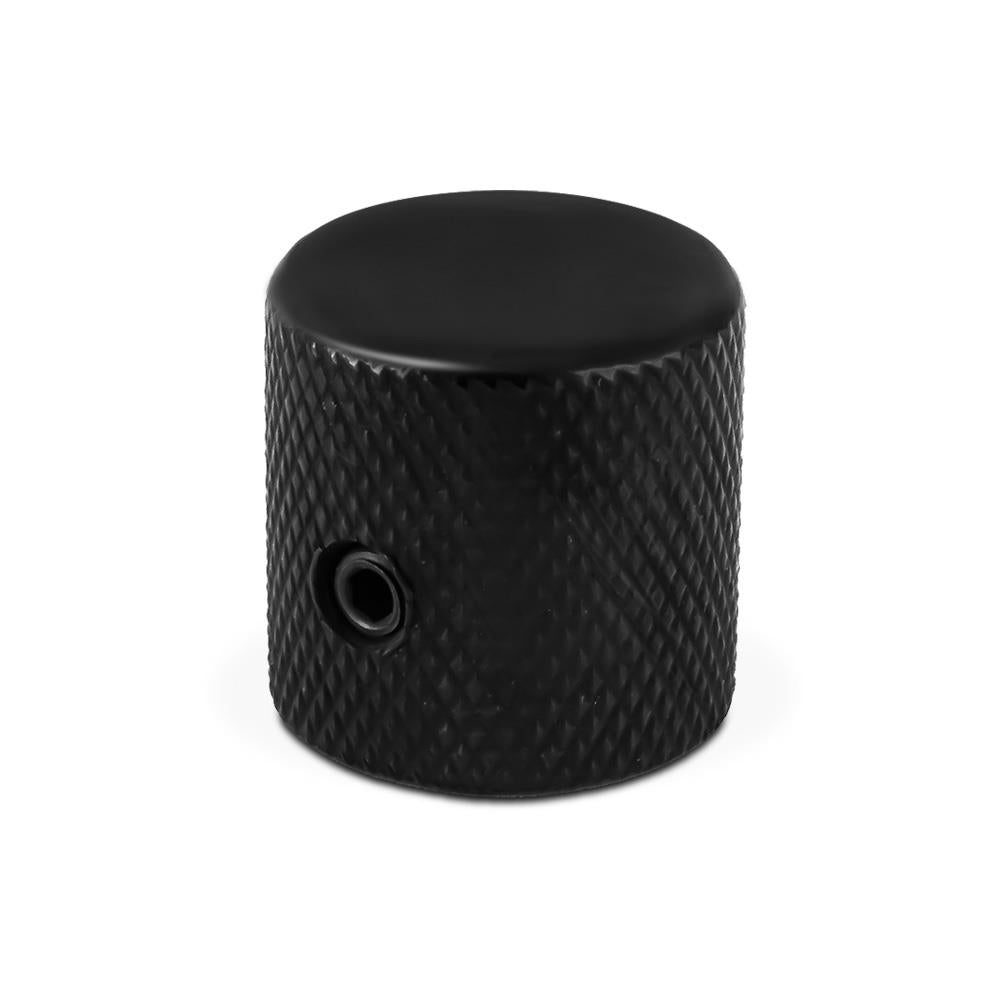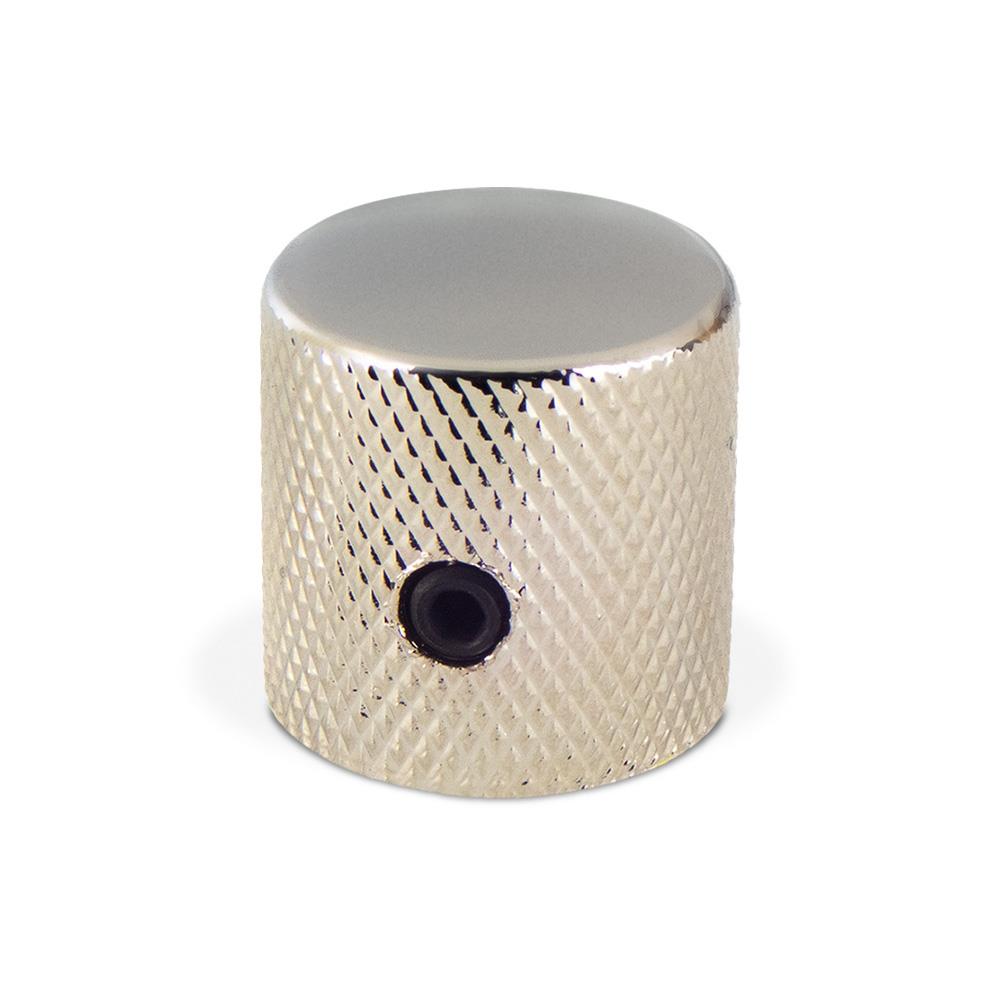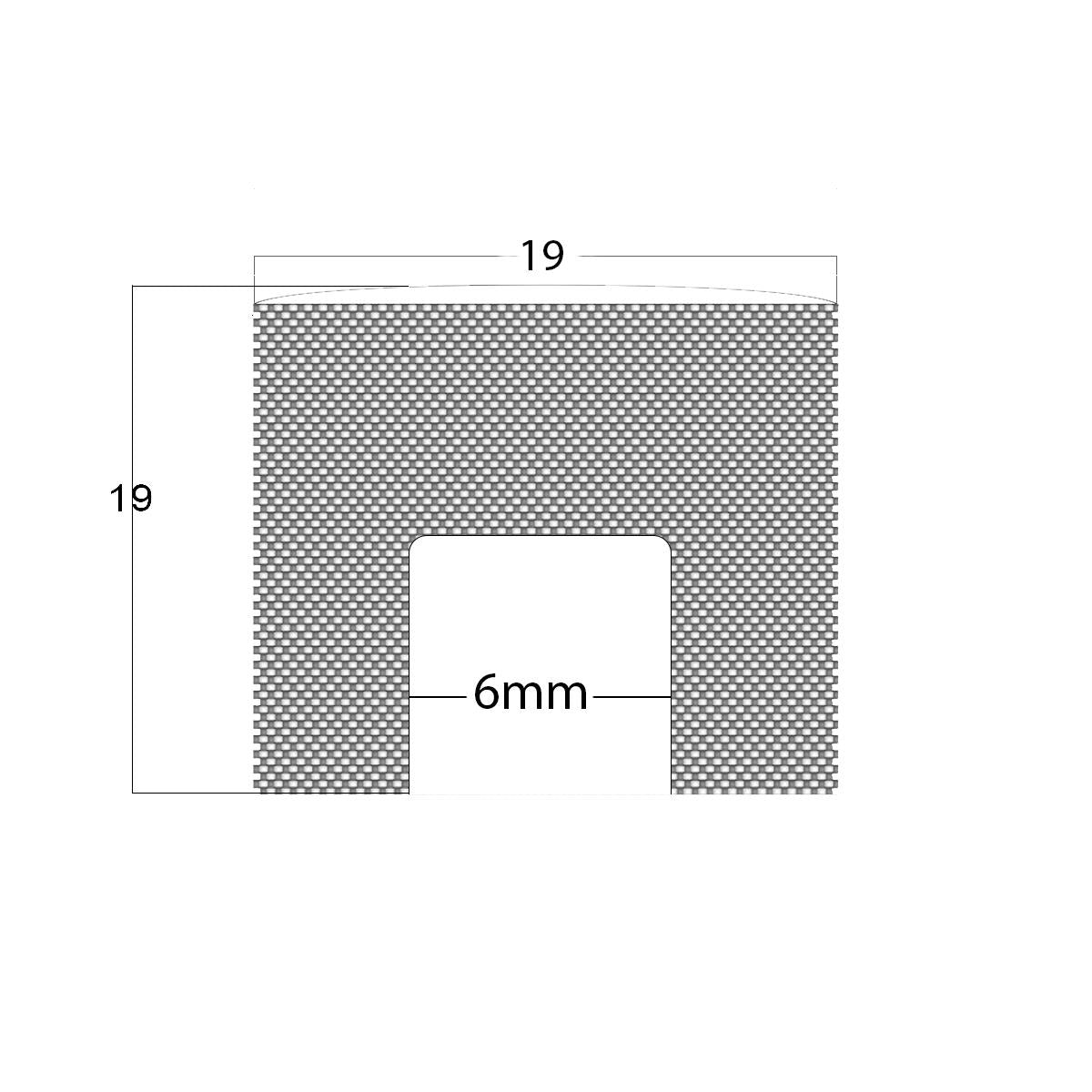 Great Finish, Great Feel
Once I had bought the control knobs with the right shaft diameter for my pots, they fitted really easily and look brilliant. Not only that, they have a nice feel to them with no rough edges.
Rounded Top Metal Guitar Control Knob Volume or Tone
Poor service
I Had to order this three times due to inconsistencies and damage and one order getting lost in the mail. There was very little help or effort to help me find my missing delivery and was sent chasing after royal mail by the Northwest Guitars team who refused to answer my questions and seemingly lied about sending me replacements for an item that arrived damaged and with one of the set different to the rest.
I've ordered from northwest guitars multiple times without issue. It was, however, an extremely frustrating experience trying to aquire the help of the support team who seemed either unequipped or unwilling to help.
I did eventually get a refund for the item that got lost in the post, however I was not refunded the shipping cost or taxes.
Overall, after three weeks and a lot of time emailing and on the phone to both royal mail and Northwest Guitars, I ended up having to pay £35 just to get three matching ownbrand guitar knobs that cost £3.99 each.
The knobs themselves are fine, if you get a set that match.
Thank you for your honest review.
This is a case we know very well. After you received your initial order you complained that one of the three knobs you received was different from the other two. We re-sent the entire order of 3 knobs.
You then said that you had received the second order, but that the package was empty, and you sent us a picture of the empty package. You also said that your postman handed you the empty package, with him acknowledging that the contents were missing.
It's highly unusual for Royal Mail to hand any damaged/opened parcel to a customer without first placing the damaged item in a clear plastic envelope with details of the damage on the front, so that either yourself or the supplier can claim for loss. You provided no images of the parcel in this clear envelope.
You did however request a full refund for your initial order, even though you wanted to keep the knobs from that order.
We requested you submit a signed letter stating that you did not receive the replacement knobs, and we also requested you return the knobs from the first order which you said you were unhappy with. Once these were returned you were refunded in full.
I'm not sure which questions of yours went unanswered, we have a significant email chain showing all of your queries and our responses.
You state that you paid £35 for 3 knobs, but as you've been refunded (and we paid all return postage costs) we are a little confused by this.