Regular price
Sale price
$59.00
Unit price
per
Sale
Sold out
Low stock: 10 left
Shipping & Returns

Order before 3pm for same day despatch Monday-Friday

Free shipping on UK orders over £199*

See our full shipping/returns options here
Licensed Floyd Rose Tremolo System - Black
The Floyd Rose Tremolo System is a powerful piece of kit that allows you to seriously abuse your guitar's whammy bar whilst never going out of tune. This Licensed version of the Floyd Rose system is made in the same factory as Wilkinson hardware, ensuring it retains all the qualities of its more expensive USA and German-made counterparts.
Complete Locking Tremolo System
Included in the box with this Licensed Floyd Rose Tremolo you have the tremolo itself, an R3-sized locking nut, screw-in tremolo arm, tremolo springs and claw, plus the mounting posts - giving you everything you need to install the tremolo right away and commence with the divebombs. To be certain this Tremolo System will fit your guitar, please check the images for all dimensions.
Double Locking Tremolo
A locking tremolo works by locking your guitar strings down at two points, the nut and the bridge. At the bridge the saddles lock in the string end via bolts, with fine tuners on each string that allow you to sharpen or flatten should the tuning shift via temperature changes or string stretching from extensive use.
The locking nut has three metal plates that lock down two strings each, preventing your strings from moving over the nut and going out of tune whilst using the whammy bar. The guitar is setup and balanced between these two points, meaning that no matter what you do with the strings, it always returns to its original state of tension, and thus stays in tune.
Double Locking Bridge
If you find that the Original Floyd Rose is a little out of your price range, then this Licensed Floyd Rose Tremolo System will do the same job at a much lower price point.
Specifications

String Spacing: 10.4mm

String Spacing E to E: 53mm

For Right Handed Guitars
View full details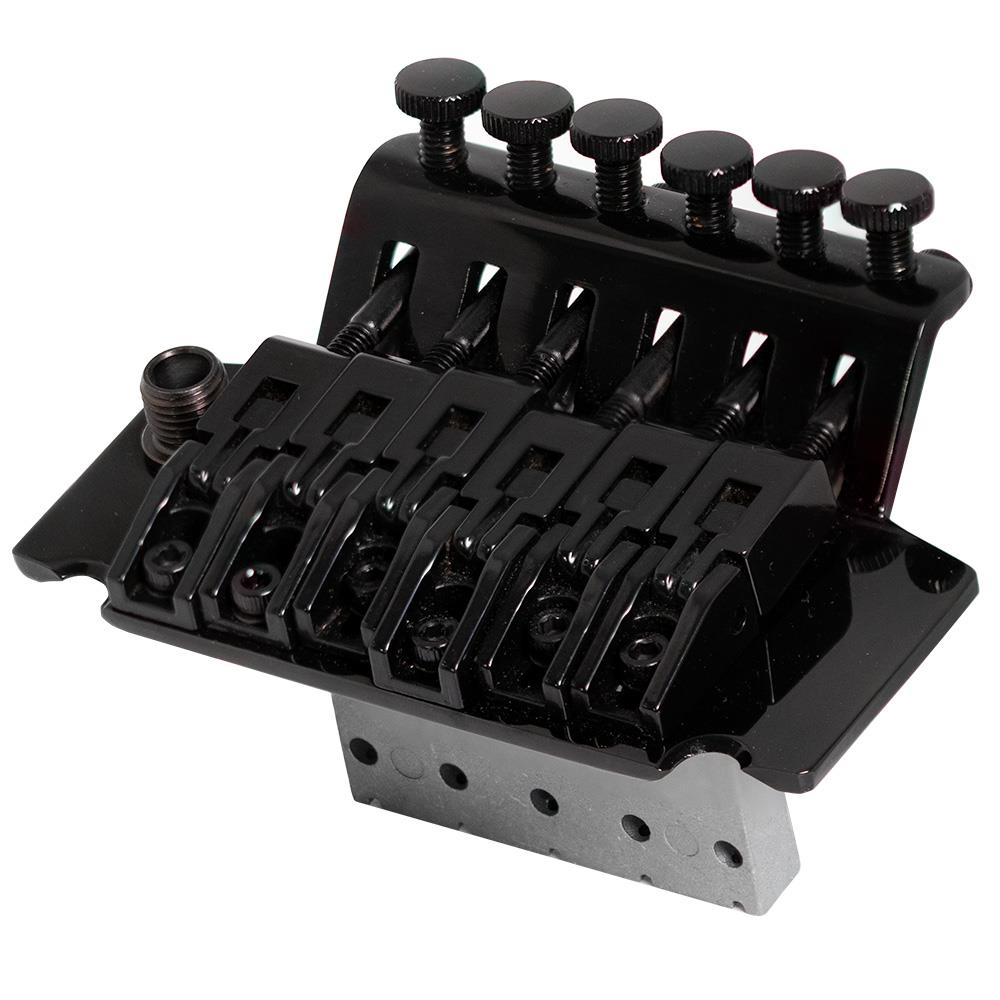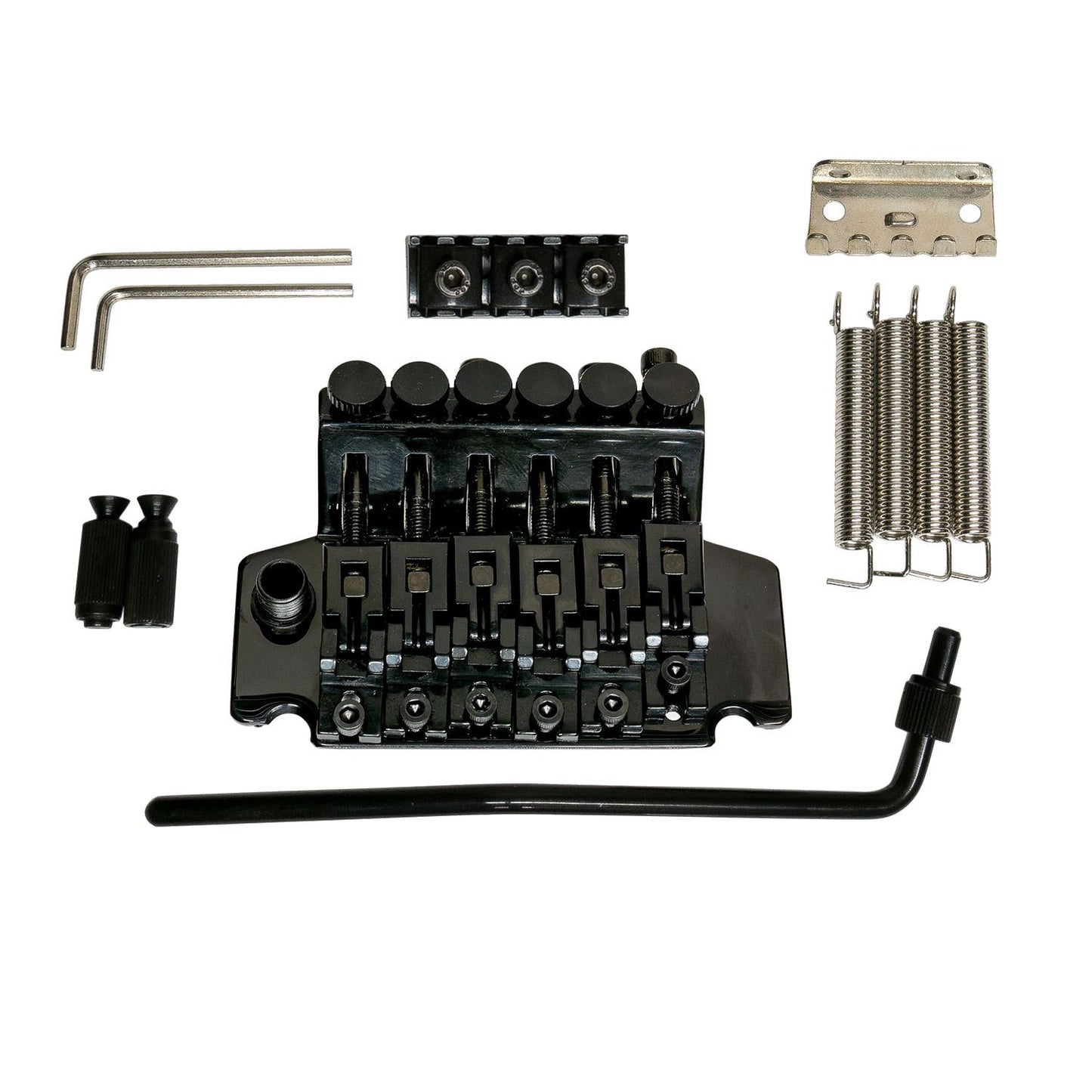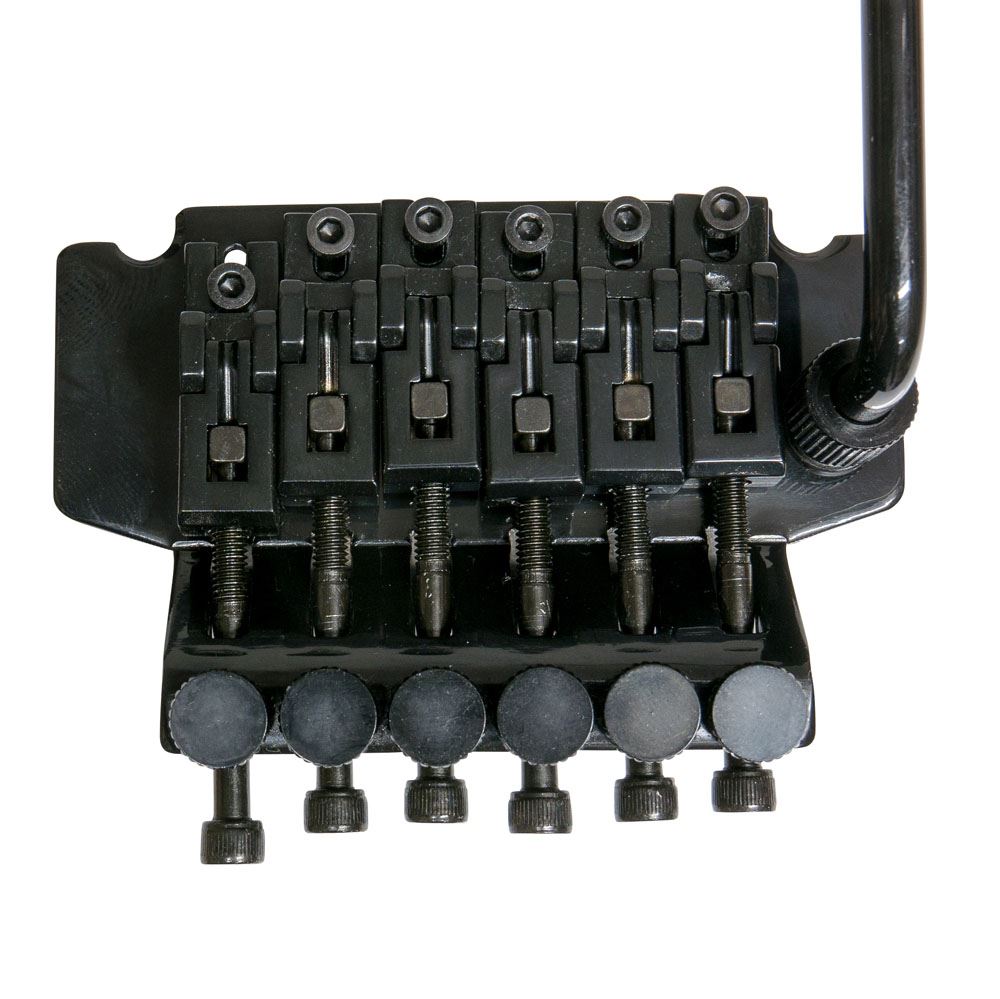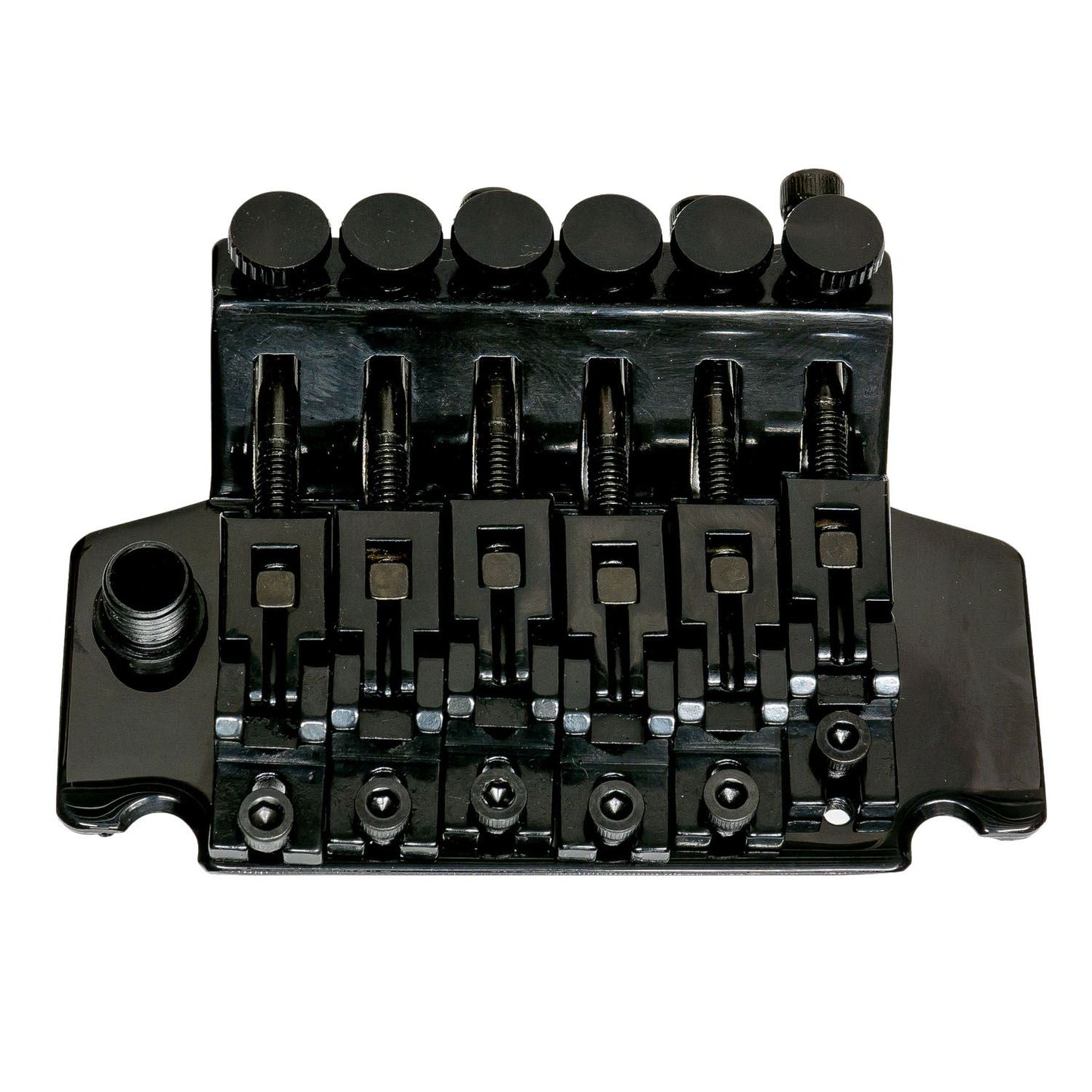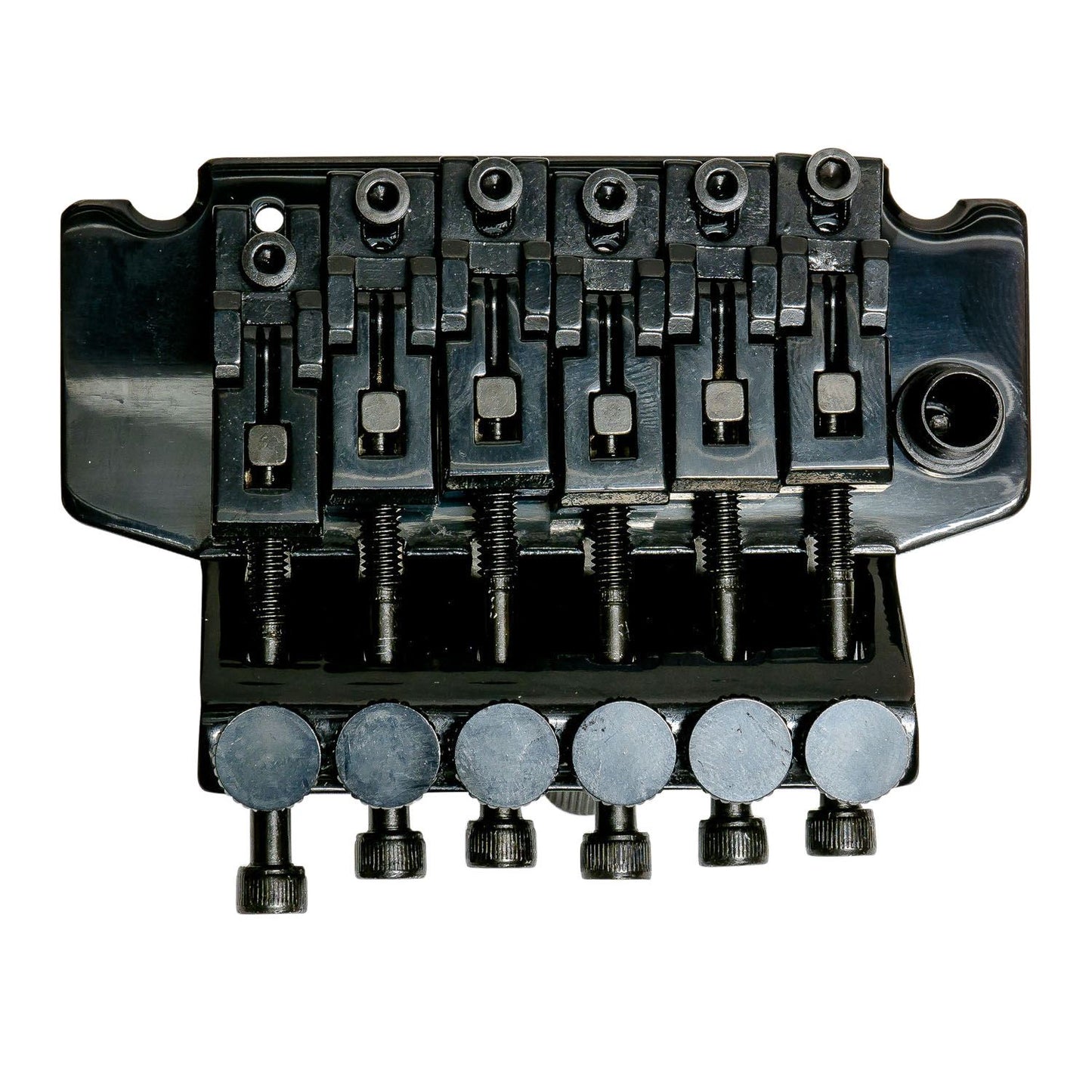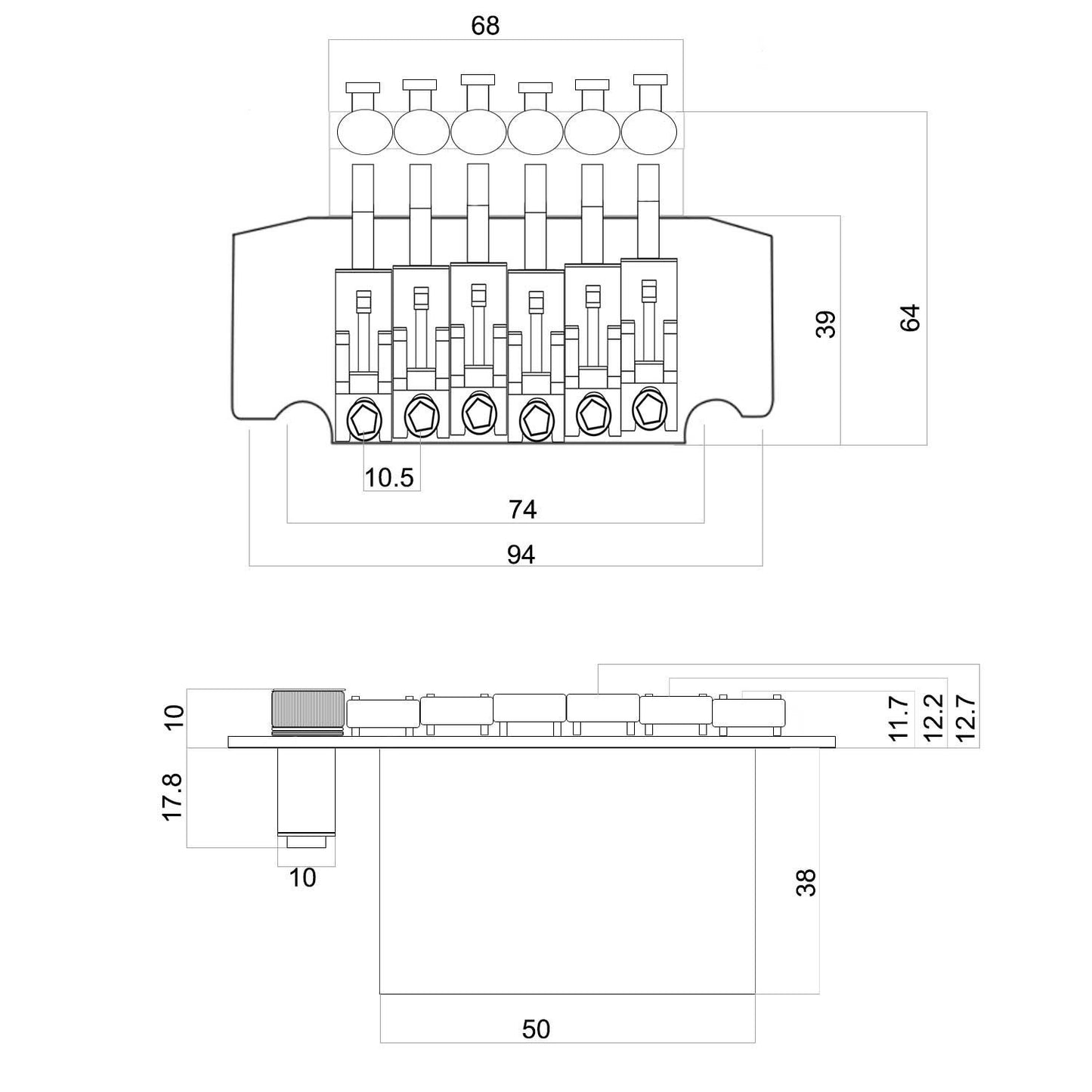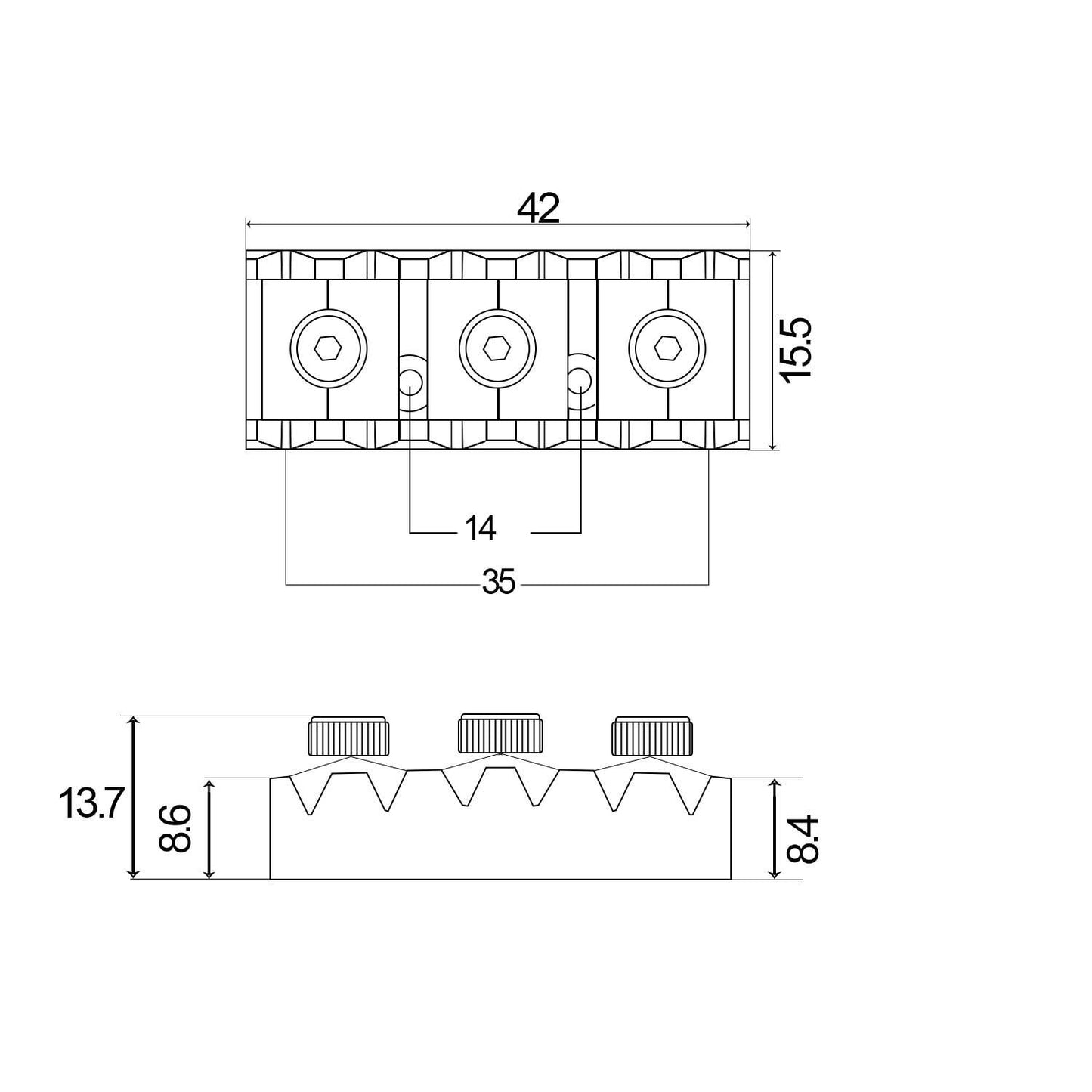 Happy customer
Very happy. Communication, Speedy delivery, and well packed. Gift for my son and he's very happy with it
Just the job
I had an old Japanese Vintage Fender Squire from the 80's that had a Kahler Locking Tremelo that had been wanged to destruction, and had not left it's case for 20 years. This Licensed Floyd Rose was just the job for a replacement and at £54.99 it didn't break the bank, and once all the relevant routing out on the body was completed and the tremolo fitted and bedded in, it looks the part and performs really well. Why pay £500+ for a FR when this licensed FR performs just as well for a tenth of the price.
Great price and does what it says on the tin. Why spend £500 on a Floyd Rose when this licensed products does exactly the same job.