Low stock: 3 left
Shipping & Returns

Order before 3pm for same day despatch Monday-Friday

Free shipping on UK orders over £100

See our full shipping/returns options here
Wilkinson Bass Bridge WBBC
This Wilkinson Bass Bridge combines sturdy materials to deliver improved performance over your stock bass guitar bridge. Well known for his ingenuity is design, Trev Wilkinson has once again delivered a fantastic piece of hardware, superior in every way to lower quality bass bridges.
Sturdy Construction
The Wilkinson WBBC Bass bridge features a sturdy and robust steel plate base, that ensures increased resonance and sustain. Brass saddles offer better intonation and string vibration transfer, providing an overall superior performance. Fitting this bridge to your bass guitar will ensure a punchier sound, allowing your bass playing to really come to life.
Top Mounted
The strings are top mounted to the back of the bridge, which means a slightly lesser string tension than that of a through body. This will make the guitar sound more resonant and lively, improving the overall sound of your bass guitar.
This bass guitar bridge is supplied with colour matched screws and allen keys for fitment.
Wilkinson Bass Bridge Specifications
Available in Chrome, Black, or Gold
String spacing - 19mm
Material - Steel & Brass
Specifications

String Spacing: 19mm

String Spacing E to E: 57mm

Compatible with Left & Right Handed Guitars
View full details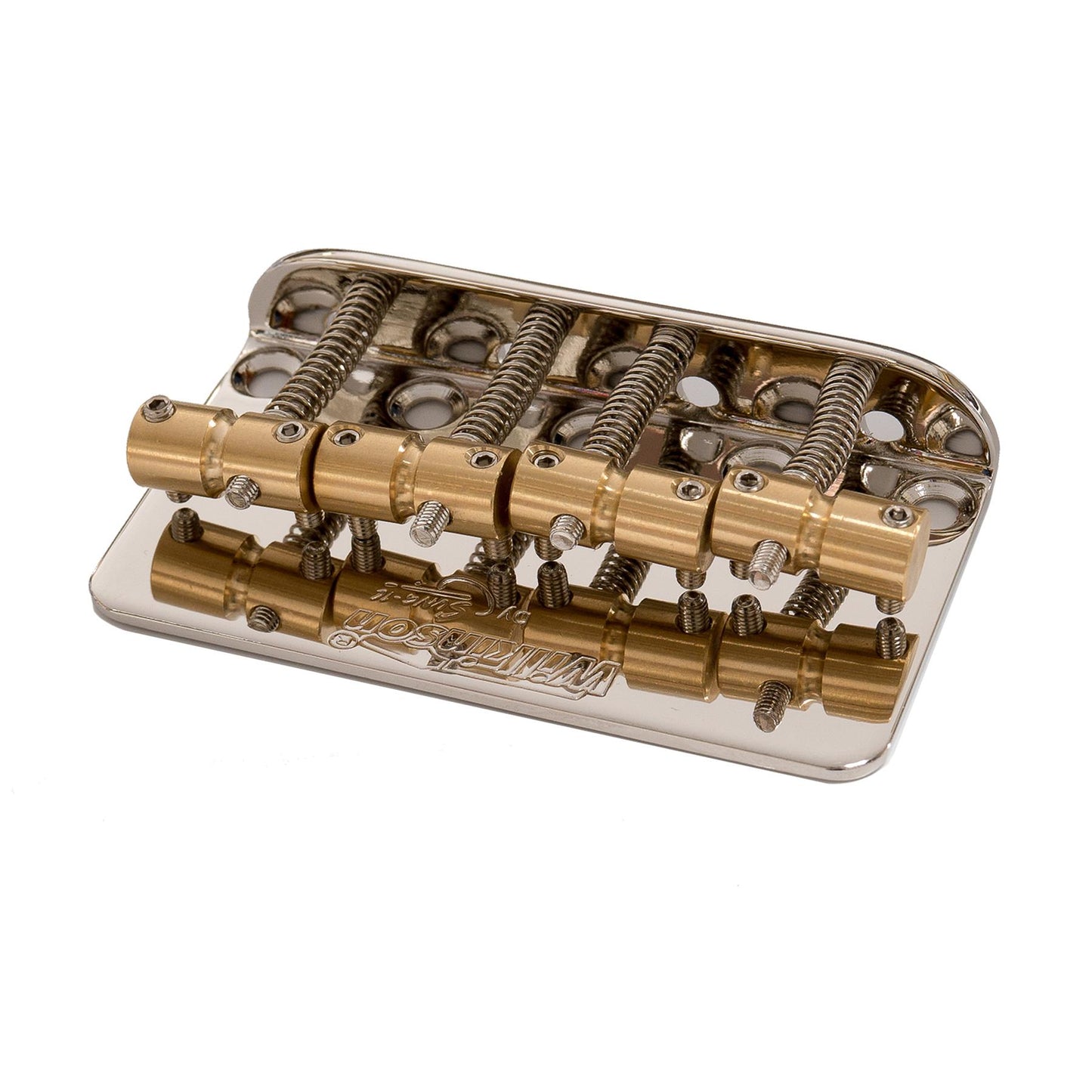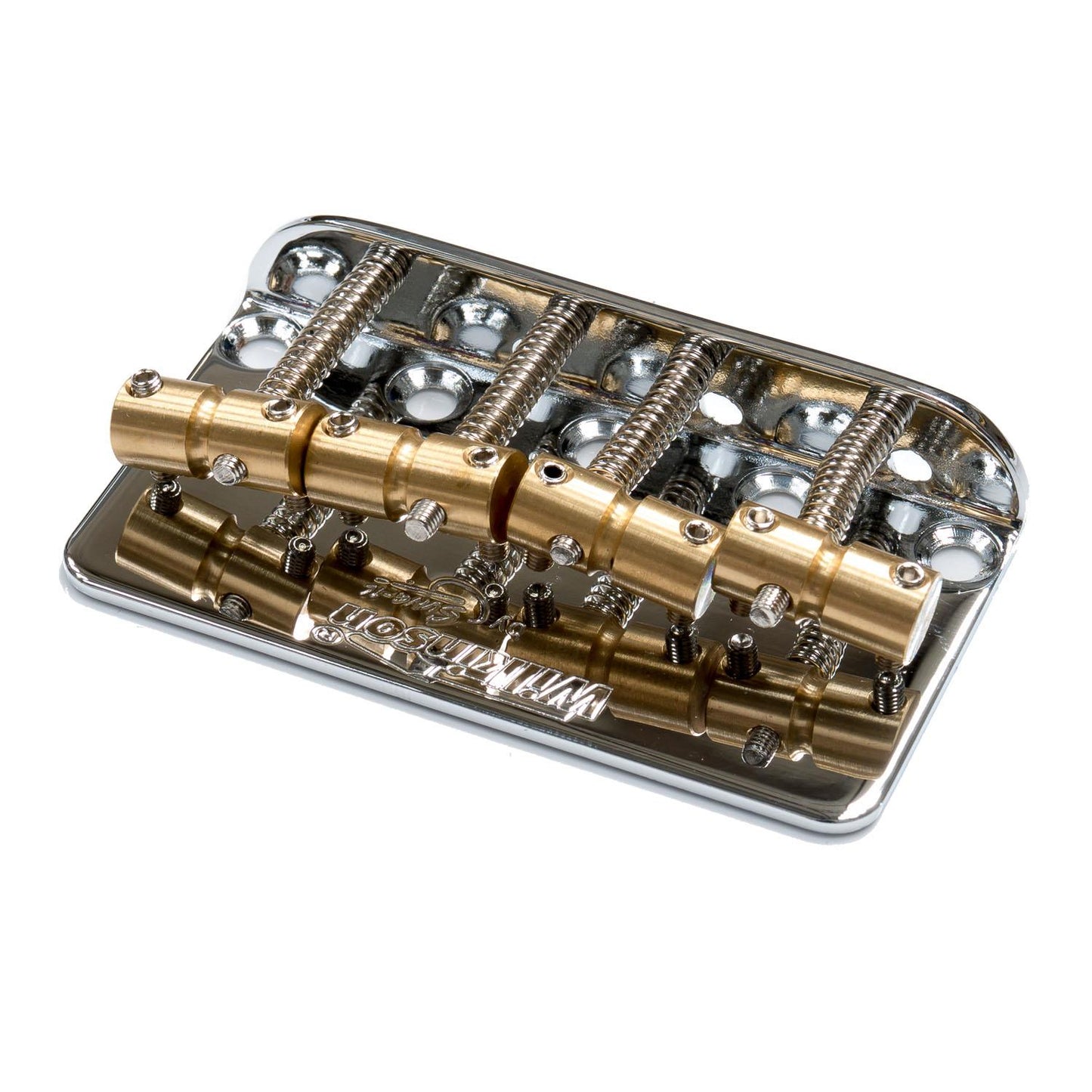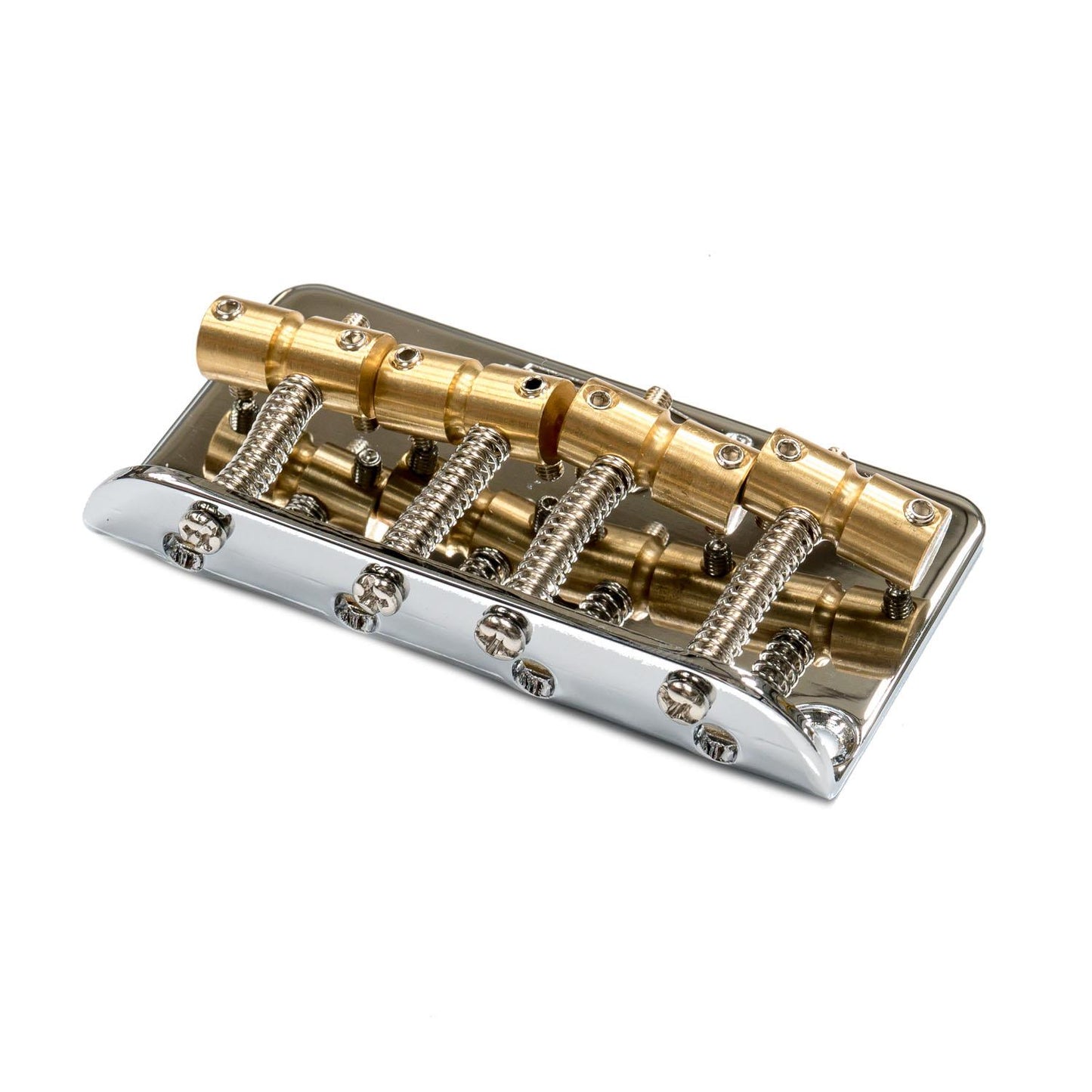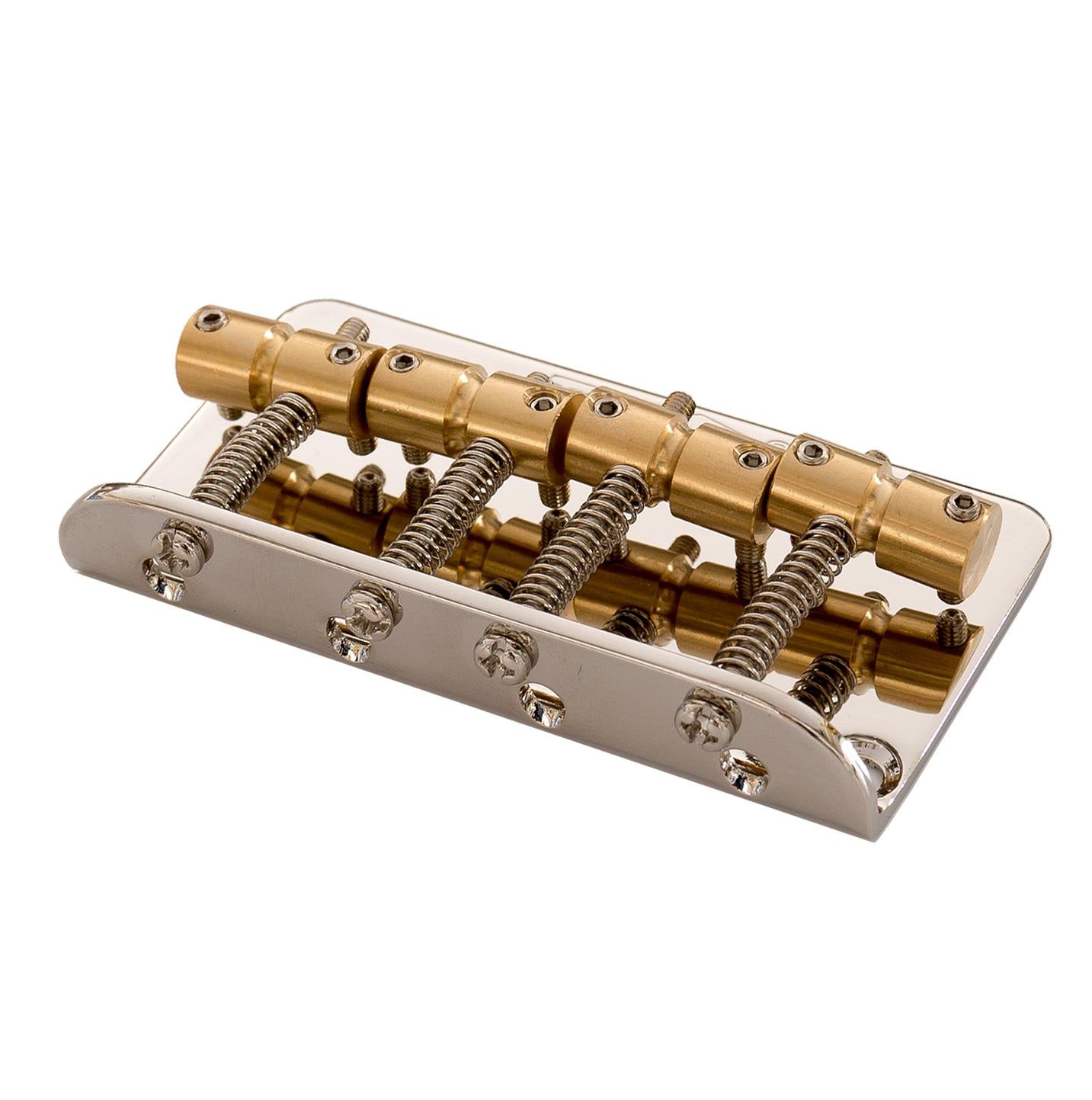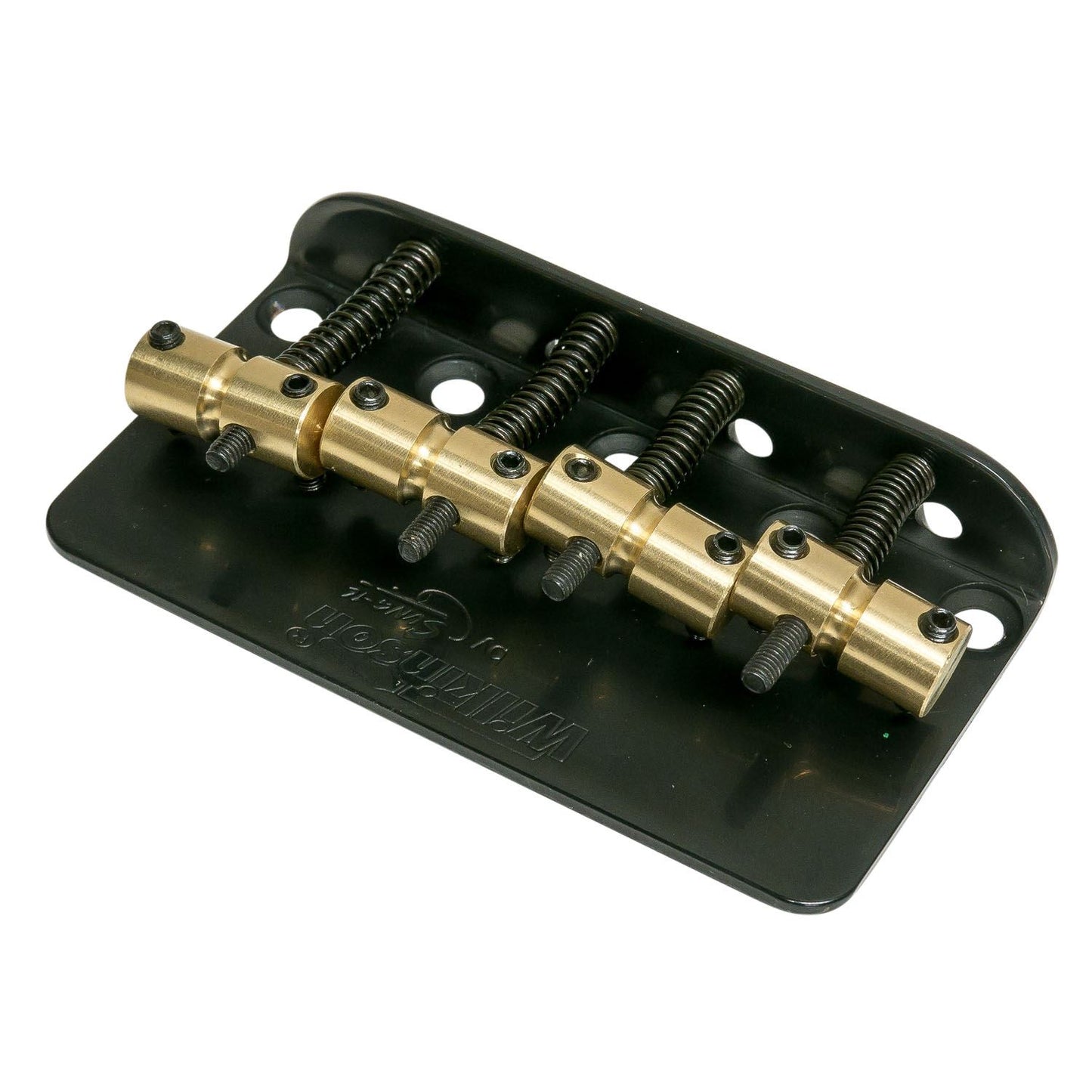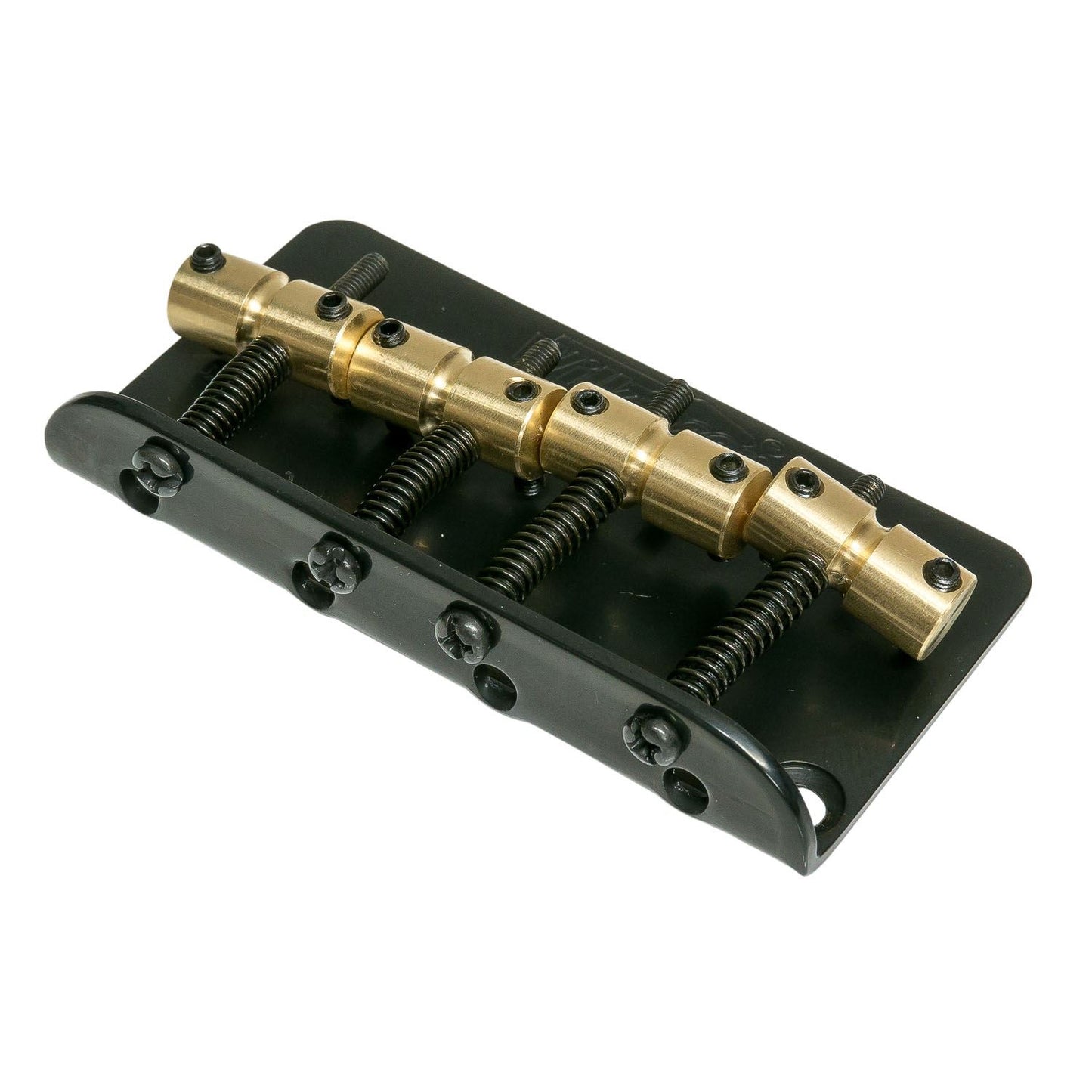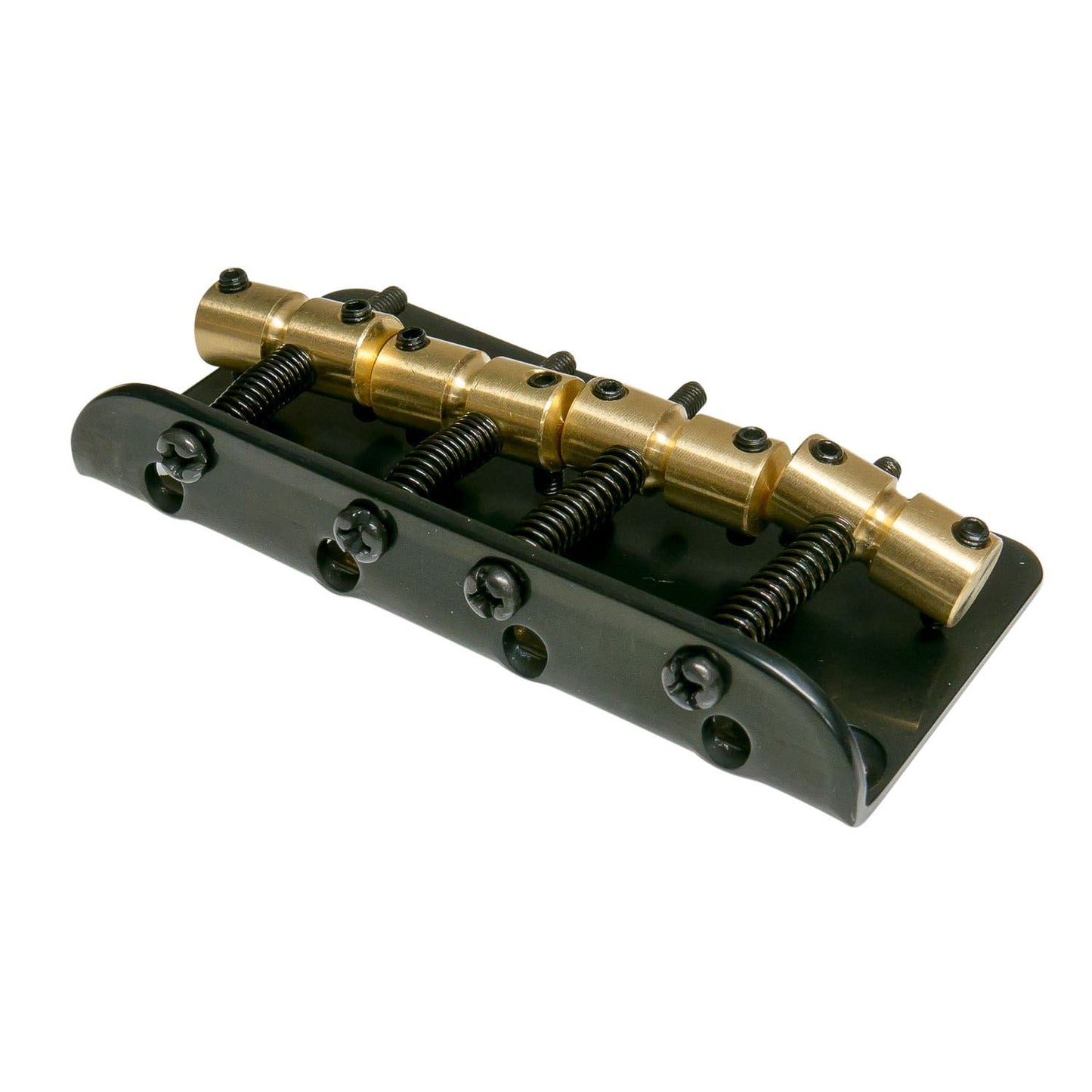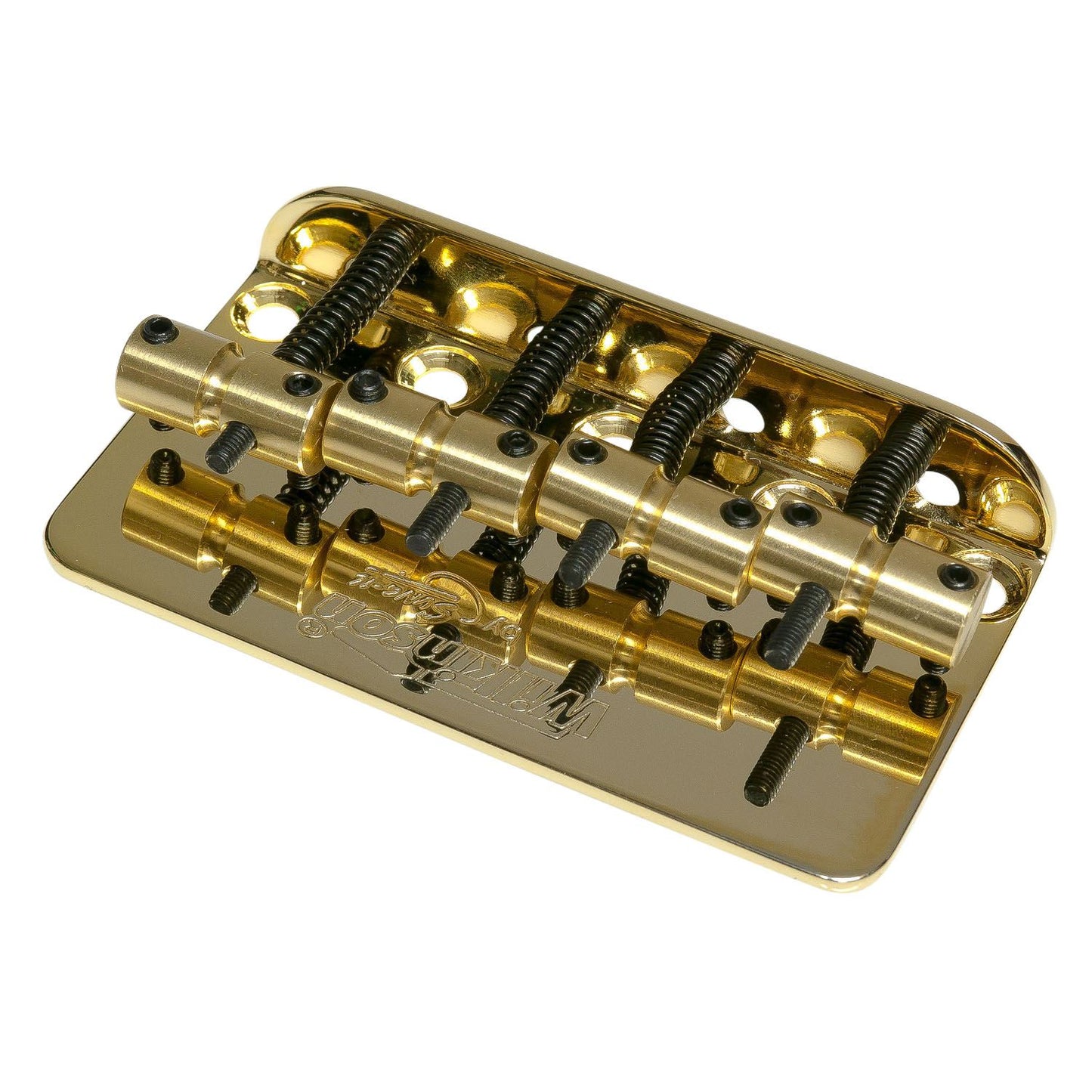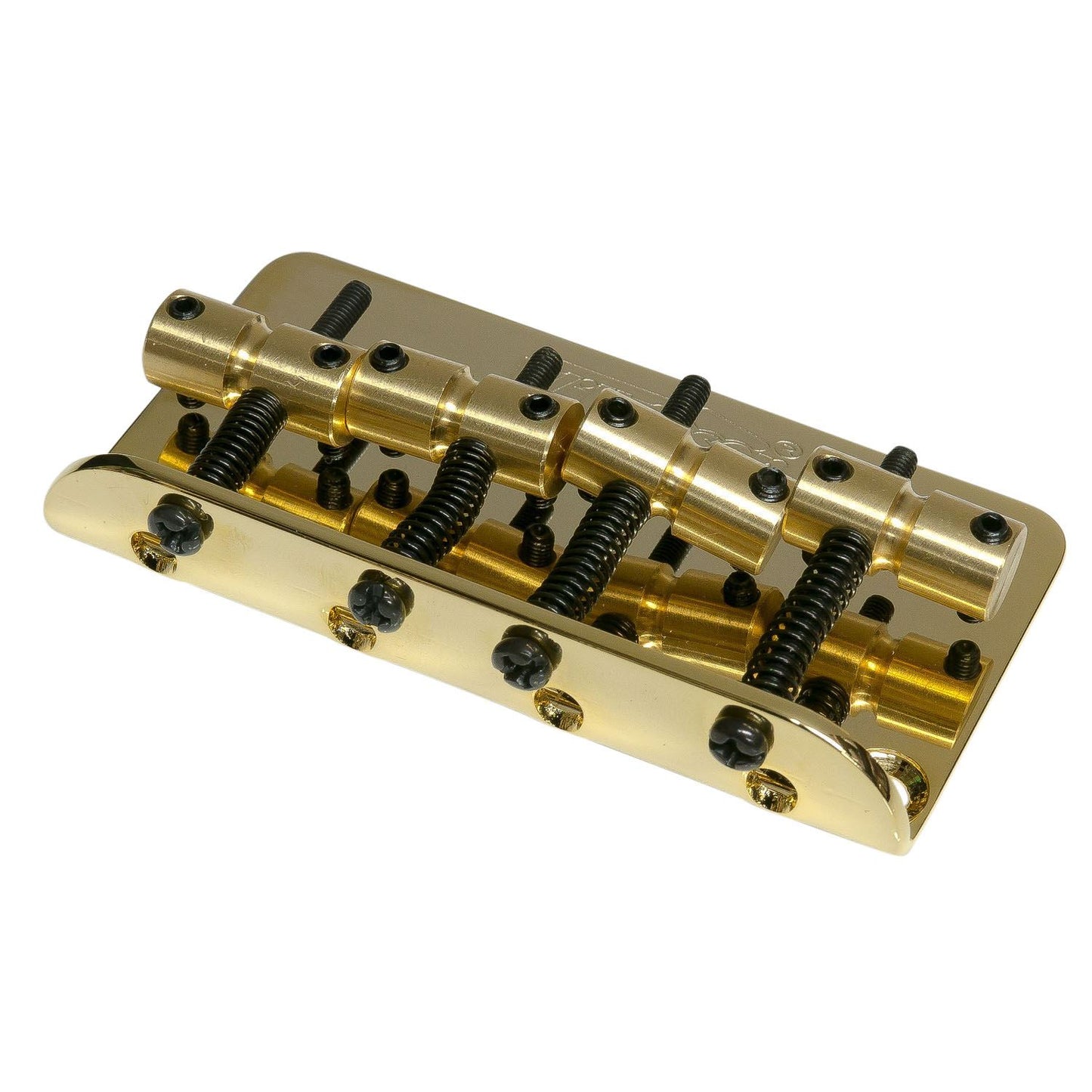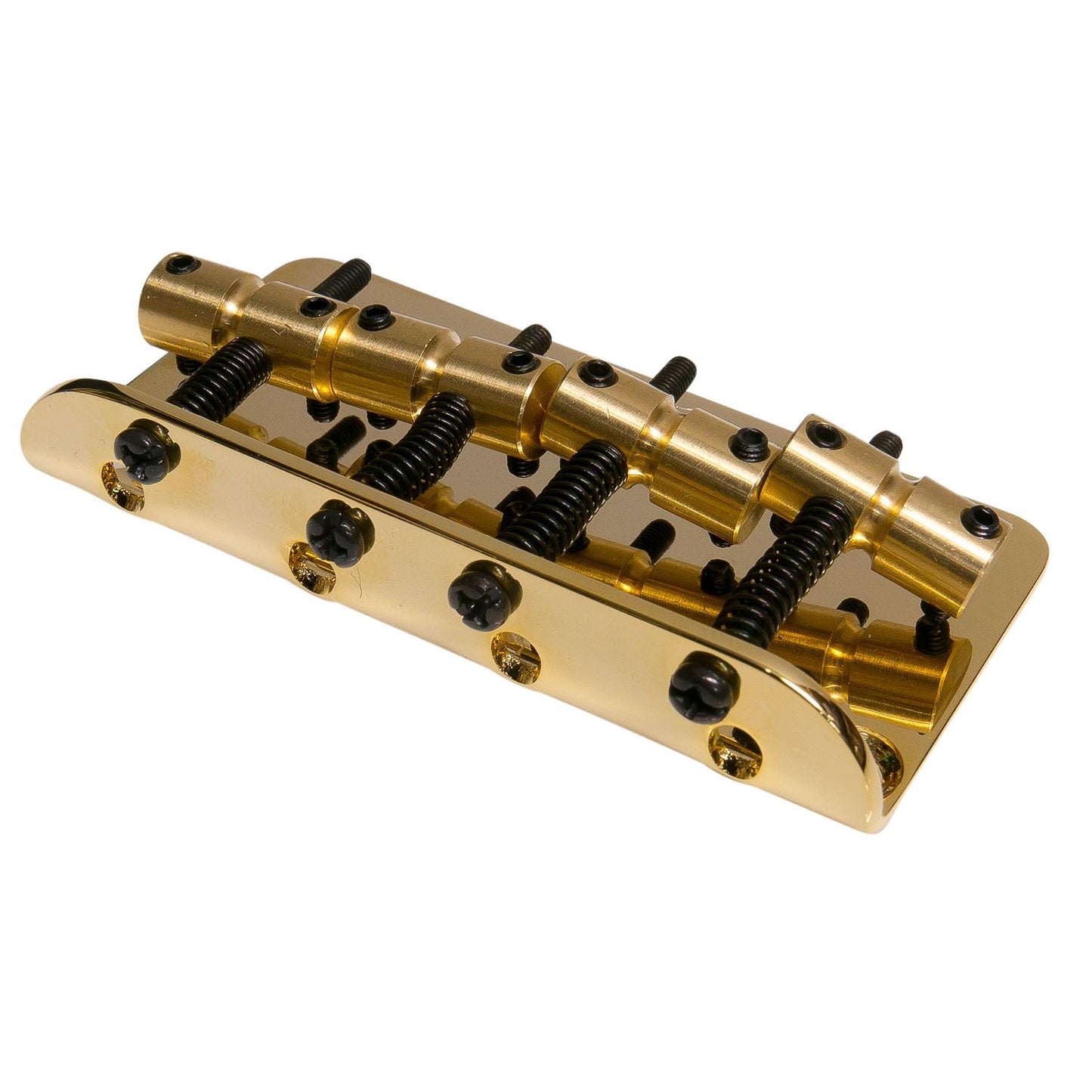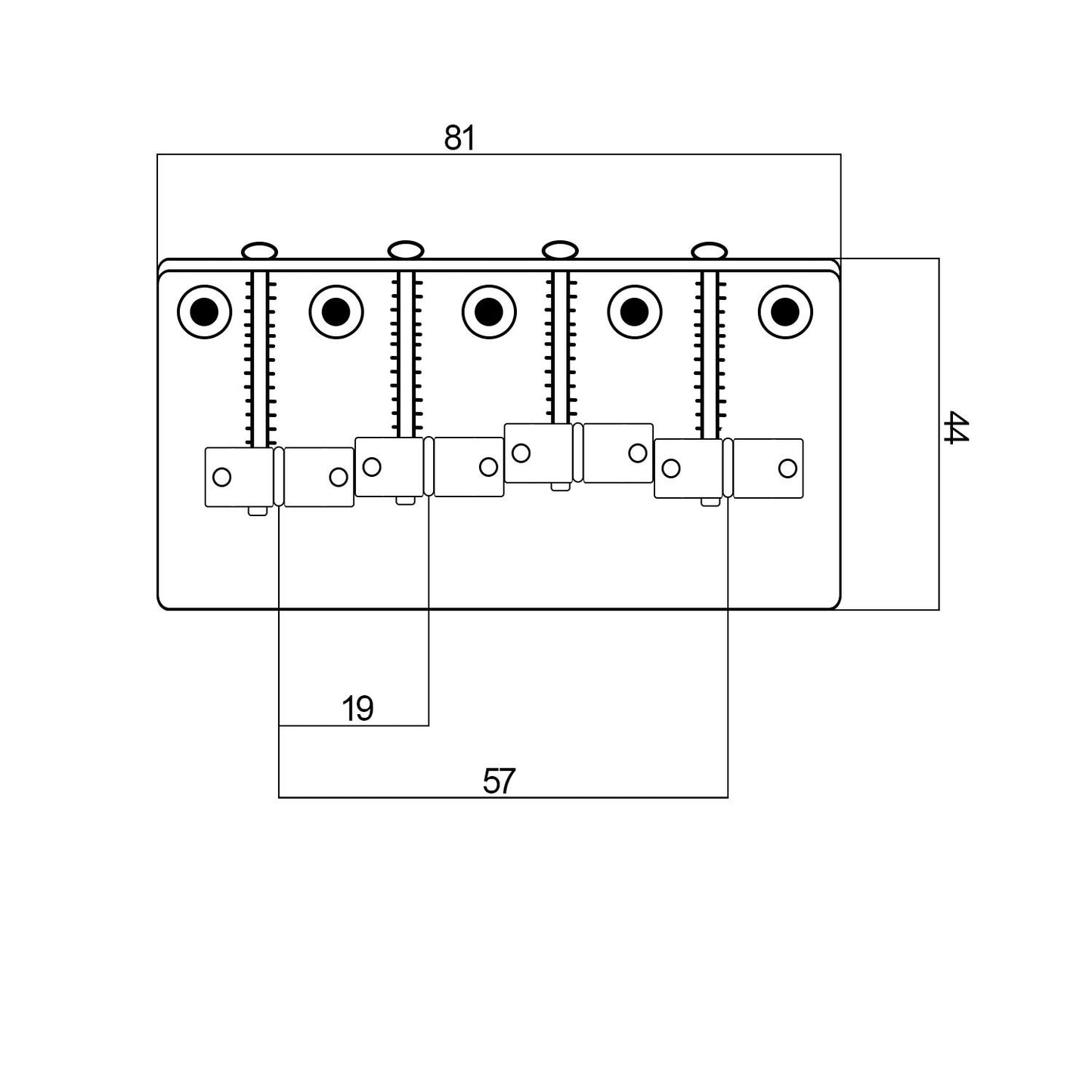 Perfect
I'm new to modifying guitars, and I chose as my 1st project to modify a Bronco Bass guitar and to do it in Brass the Wilkinson Brass Bridge is perfect 👍🏾 but. Thank you. I'll be buying from your again🤜🏾
Great product, great service.
Just as the title says! The bridge is well made, nicely finished and a perfect fit to my P Bass. Promptly dispatched and arrived on time, thanks. Will definitely return. Cheers, Brett.