Regular price
Sale price
$160.00
Unit price
per
Sale
Sold out
Out of stock
Shipping & Returns

We offer a range of shipping services for domestic and international customers.

Order before 3pm for same day despatch Monday-Friday

Free shipping on UK orders over £199

See our full shipping/returns options here
Strat Compatible Body SSS - Sherwood Green
Our Strat Compatible Body SSS in Sienna Sunburst gives you the classic Stratocaster shape and configuration, delivering a guitar tone that's been heard on countless hit records. The legendary sound of the Strat single coil is much sought after by guitarists, and our replacement Strat bodies are perfectly routed to accept your pickups of choice.
Alder Guitar Body
The majority of our guitar bodies are made from 2-piece American Alder, as used by the big F. It's classed as a light to medium-weight wood, and grows in the northern hemisphere of the world in various genera, including red alder, black alder, and European Alder. Preferred by a lot of guitar manufacturers thanks to its ease of use, you'll find Alder glues easily and takes finishes very well thanks to its light colour and close grain making it great for solid finishes.
Alder has many sonic advantages thanks to its closed-pore design which delivers a resonant and balanced tone. Often referred to as 'full-bodied' it has a great sound across the entire spectrum range, delivering excellent sustain and attack. Its balanced tonal nature and easy-to-use construction are what make it one of the most popular woods for guitar bodies.
Neck Pocket
All of our guitar bodies are designed with complete compatibility in mind, so our neck pockets are perfectly sized to fit the vast majority of guitar necks. The neck pocket offers a snug fit with pre-drilled holes for easy installation, making them perfect for matching with genuine Fender necks, or other aftermarket guitar necks.
Routing
We also rout all of our guitar bodies for all your electronics, with pickups, control cavities, and some hardware mounts already pre-drilled so you can get up and running quicker. Depending on the model we may not necessarily drill tremolo or bridge mounting holes, and this is because there is so much variety between different bridge types that we would end up limiting what you can install.
Unfinished Body
Our alder guitar bodies are more than just pieces of wood; they're resonant masterpieces. Known for their balanced and vibrant tonal qualities, alder wood has long been the choice for many legendary guitars. When you pick up one of our alder bodies, you're not just getting material, but an echo of musical history. Its natural resonance ensures that each strum and pluck carries with it a depth and clarity, laying the perfect foundation for any musical project.
Whether you're an enthusiast taking your first steps into guitar crafting or a seasoned luthier looking for the perfect canvas, our guitar bodies promise a blend of aesthetic allure and unmatched performance.
View full details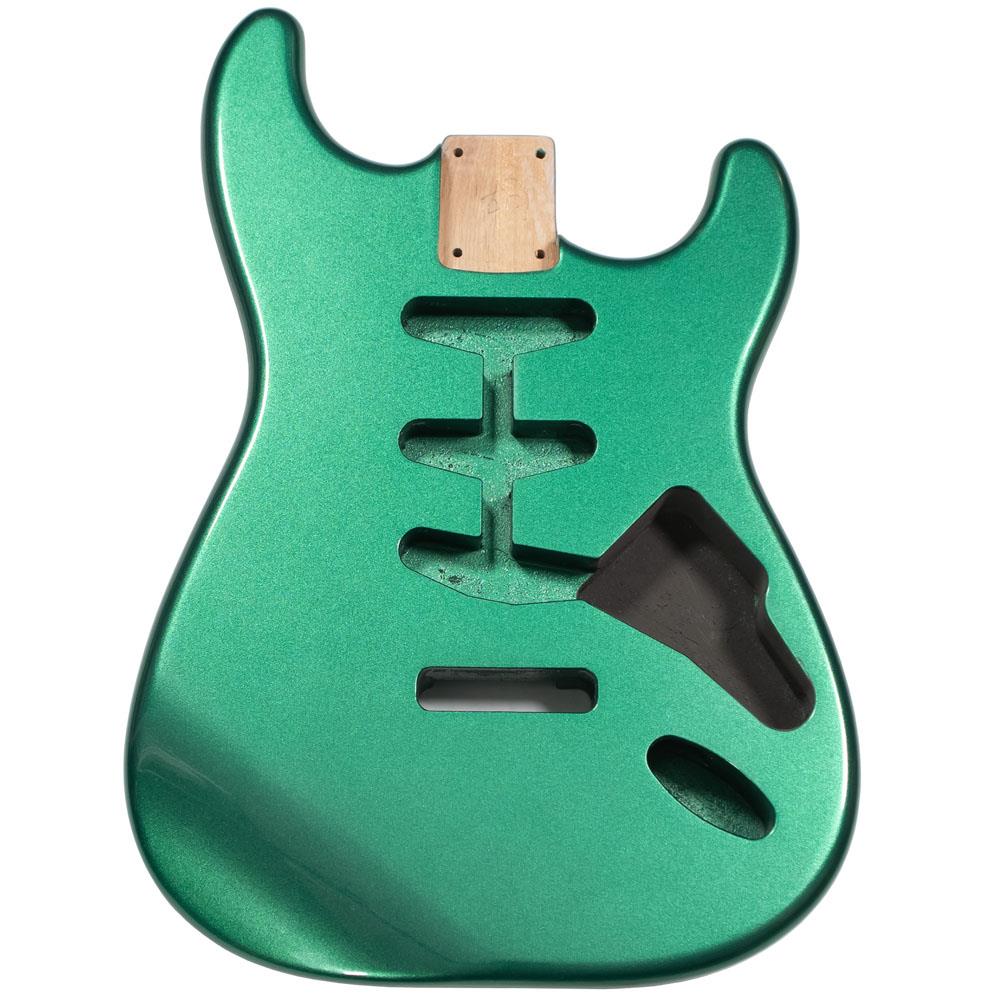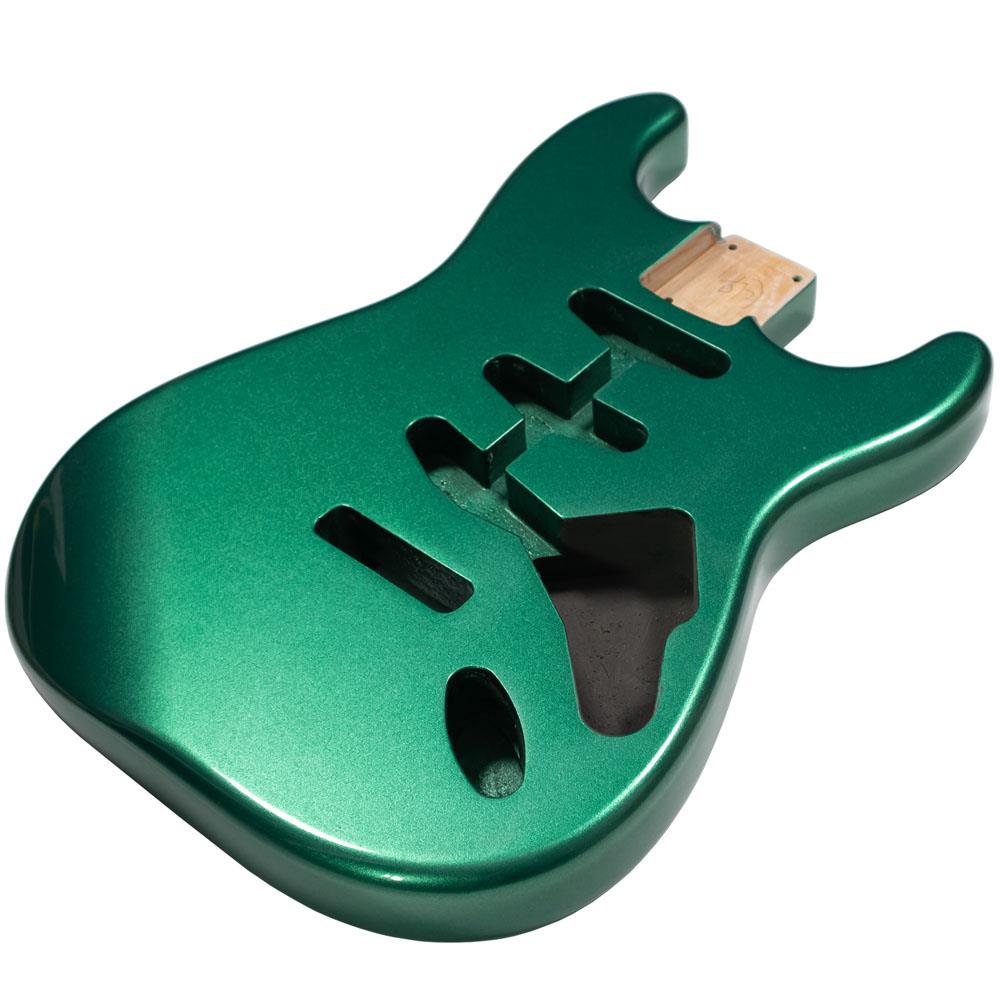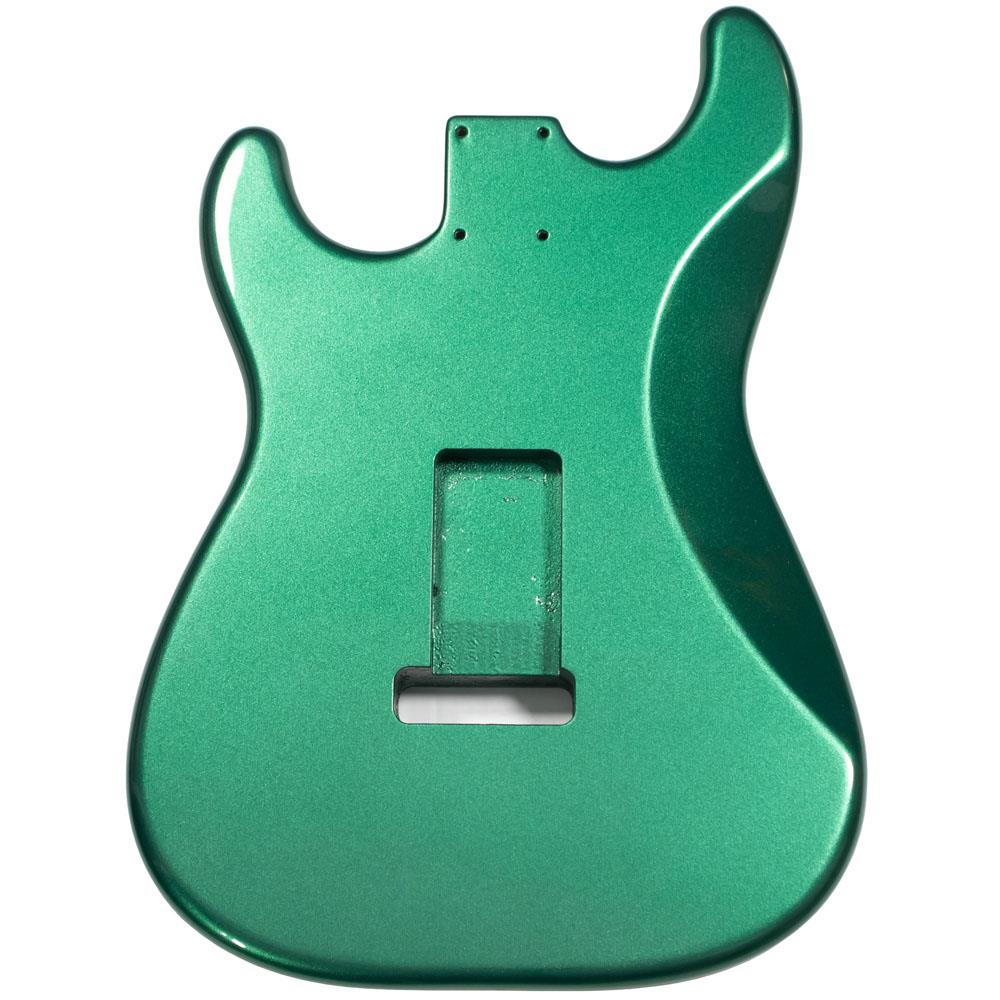 Specifications
Material: Alder

Body Thickness: 46mm (1 13/16")

Neck Pocket Width: 55.5mm (2 3/16")

Neck Pocket Depth: 17mm (43/74")

Control Cavity Depth: 38.5mm (1 33/64")

Pickup Cavity Depth: 17mm (43/64")

Finish: Polyurethane

String Spacing: N/A

Other Info: Strap button holes pre-drilled

Weight: 2.4kg (5lb 3oz)
Flawless Finish and Good Quality
The finish on the body is absolutely flawless and the fact that it hasn't been drilled for anything other than the four neck screws means that there is more scope for choosing scratchplate and trem bridge. The Northwest scratchplate I bought is a perfect fit also. One small niggle, and it MAY be to do with compatibility of the neck even though the dimensions of my neck exactly match those in the body specs, is that the Squier Classic Vibe 60s neck was too tight a fit. The neck pocket on the treble side veered inwards towards the open end partly due to heavy lacquer but also the wood beneath it. I had to shave a sliver off this side with a sharp chisel before I could fit the neck and it now is a good fit. I will certainly buy another of these bodies for my next project.