Regular price
Sale price
$18.00
Unit price
per
Sale
Sold out
Low stock: 7 left
Shipping & Returns

Order before 3pm for same day despatch Monday-Friday

Free shipping on UK orders over £199*

See our full shipping/returns options here
Introducing the Northwest Guitars Precision Bass Compatible Scratchplate — an exquisite fusion of style, resilience, and technical precision. Meticulously tailored for Jaguar guitars, enhancing both form and function.
Key Features:
Precision-Cut Fit: Designed with exactitude to ensure a flawless fit for many P Bass models.

Premier Celluloid Construction: Crafted from high-quality celluloid, this scratchplate radiates a refined appearance while providing elite protection against scratches, impact marks, and the rigours of daily play.

Enhanced Durability: Structurally reinforced to withstand the spirited dynamics of intense playing, ensuring your guitar's facade retains its pristine condition over time.
Extensive Compatibility:
Purposely designed to be adaptable with a range of models, including Fender USA, Squier, Mexican, and Japanese models. However, given the nuanced distinctions across models, we strongly advise referencing our detailed diagram prior to purchase to ensure perfect compatibility.
Elevate Your Instrument's Aesthetics and Durability
Whether rejuvenating a cherished instrument, fortifying a recent acquisition, or simply infusing fresh aesthetics into your guitar, the Northwest Guitars Precision Bass Compatible Scratchplate is the quintessential choice. 
Please Note: Due to potential micro-variances in manufacturing across models, cross-checking with our provided diagram is recommended before making a purchase.
Download the template here
View full details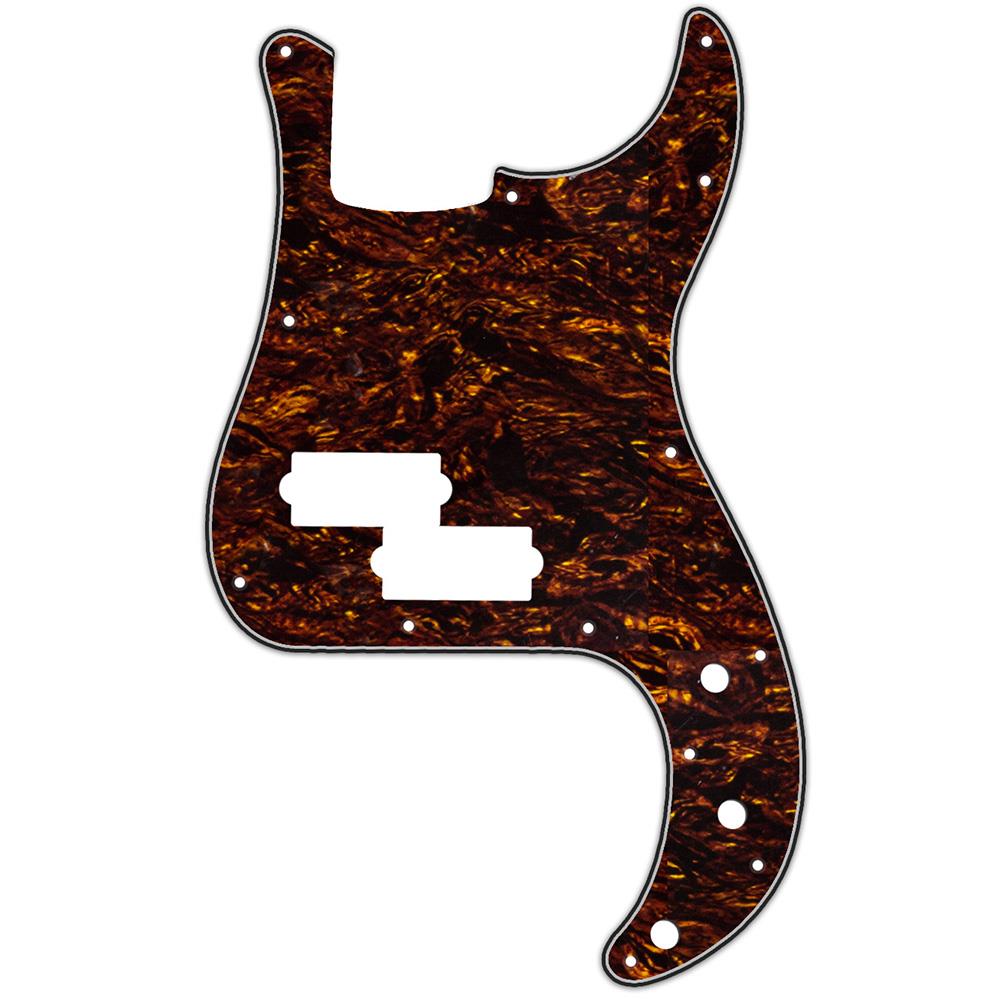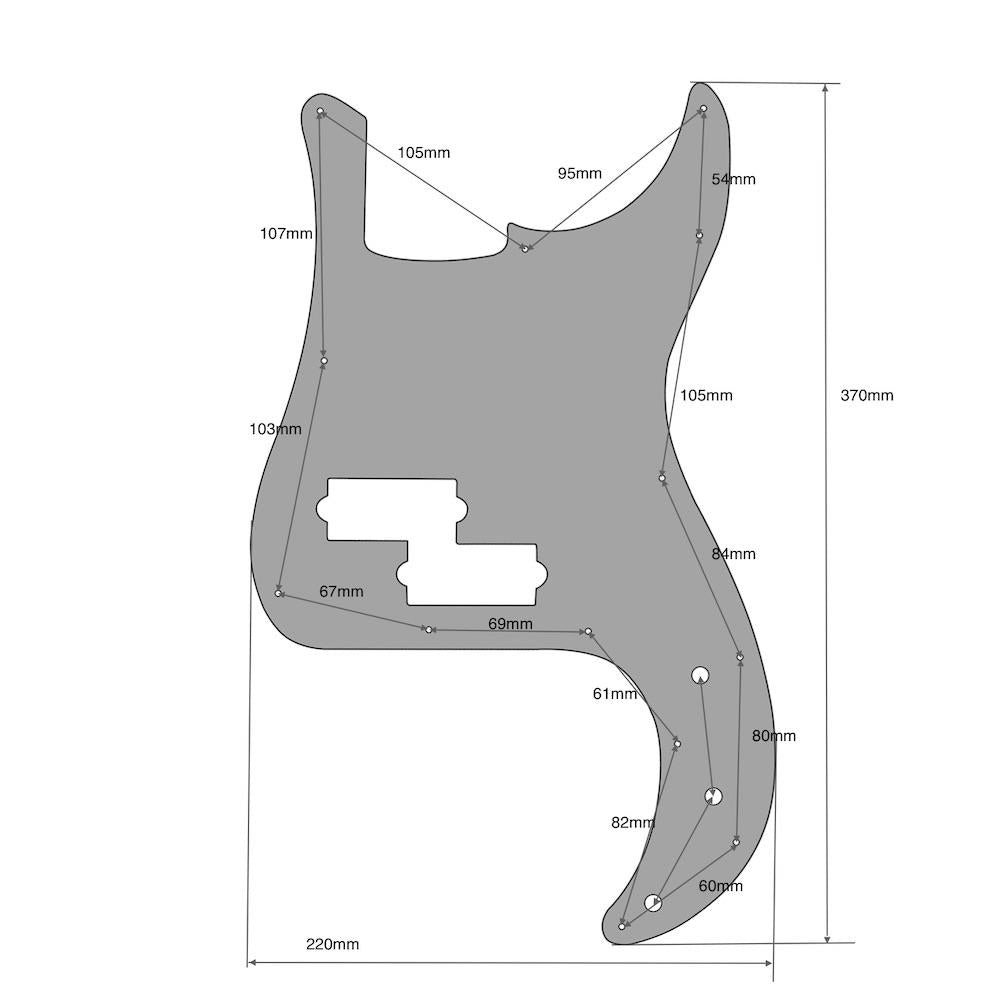 May need adjustment
I'm giving 5 stars because the look and quality of the guard is A1. Much better than the Amazon equivalents I found. And of course, NW Guitars is always perfect on service.
I can't comment on the compatibility for every model, but if you have a Squier (mine was a cheap Indonesian 2008 Affinity that I've made into a fretless) you will definitely need to adjust it. The neck pocket shape was different and obviously the holes had to be plugged and redrilled as the Squiers have 14 holes for some reason. You may also need to route the body to accommodate the pots, as I did. Luckily I'm confident in all this kind of work, but if you put one foot wrong, you could ruin the body. Once I got everything adjusted, it looks beautiful now.