Regular price
Sale price
$20.00
Unit price
per
Sale
Sold out
16 in stock
Shipping & Returns

Order before 3pm for same day despatch Monday-Friday

Free shipping on UK orders over £199*

See our full shipping/returns options here
Artec EXP Expand to Peak Controller - On Board Guitar Electrics
The Artec EXP Expand to Peak Controller offers a seldom seen tonal option directly inside your guitar with a minimum of installation fuss.
The idea behind the EXP is to boost the gain in certain frequencies depending on the position of the knob, resulting in a major tonal shift that doesn't affect the quality of your guitar sound.
At the '0' position the knob will boost the gain in the mid range and reduce the lows and highs to give you a weightier sound. In the '5' position it delivers a natural harmonic boost, flat across the spectrum. In the '10' position you get a V-shaped frequency boost where the highs and mids receive extra power, resulting in a crystal-clear and vivid guitar sound.
You can bypass the knob with the standard push-pull functionality and the Artec VTC requires a 9V battery (not included) to function. The 9V battery will last more than 4000 hours in continuous use so you won't run out of juice any time soon.
The Artec EXP Expand to Peak Controller is a unique way to augment your guitar's sound without splurging on another pedal or amplifier. The simple installation process makes this a must have guitar mod.
View full details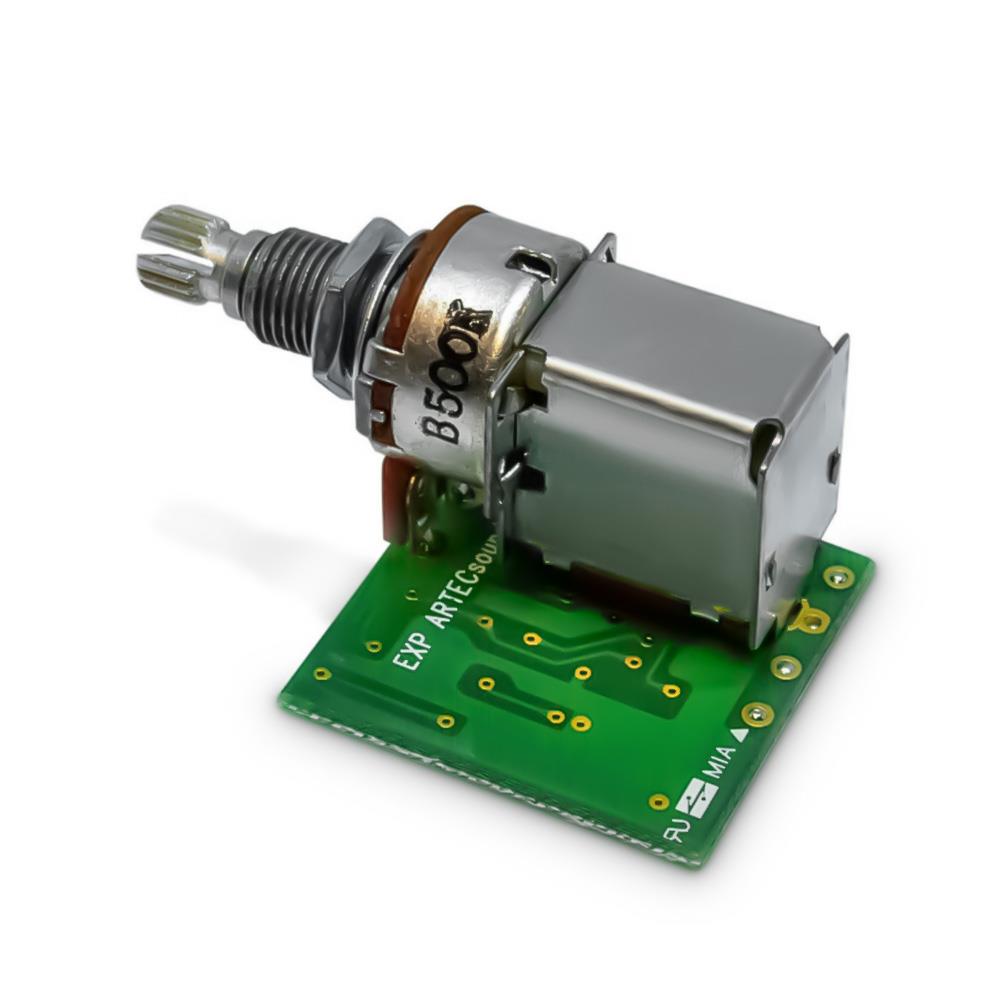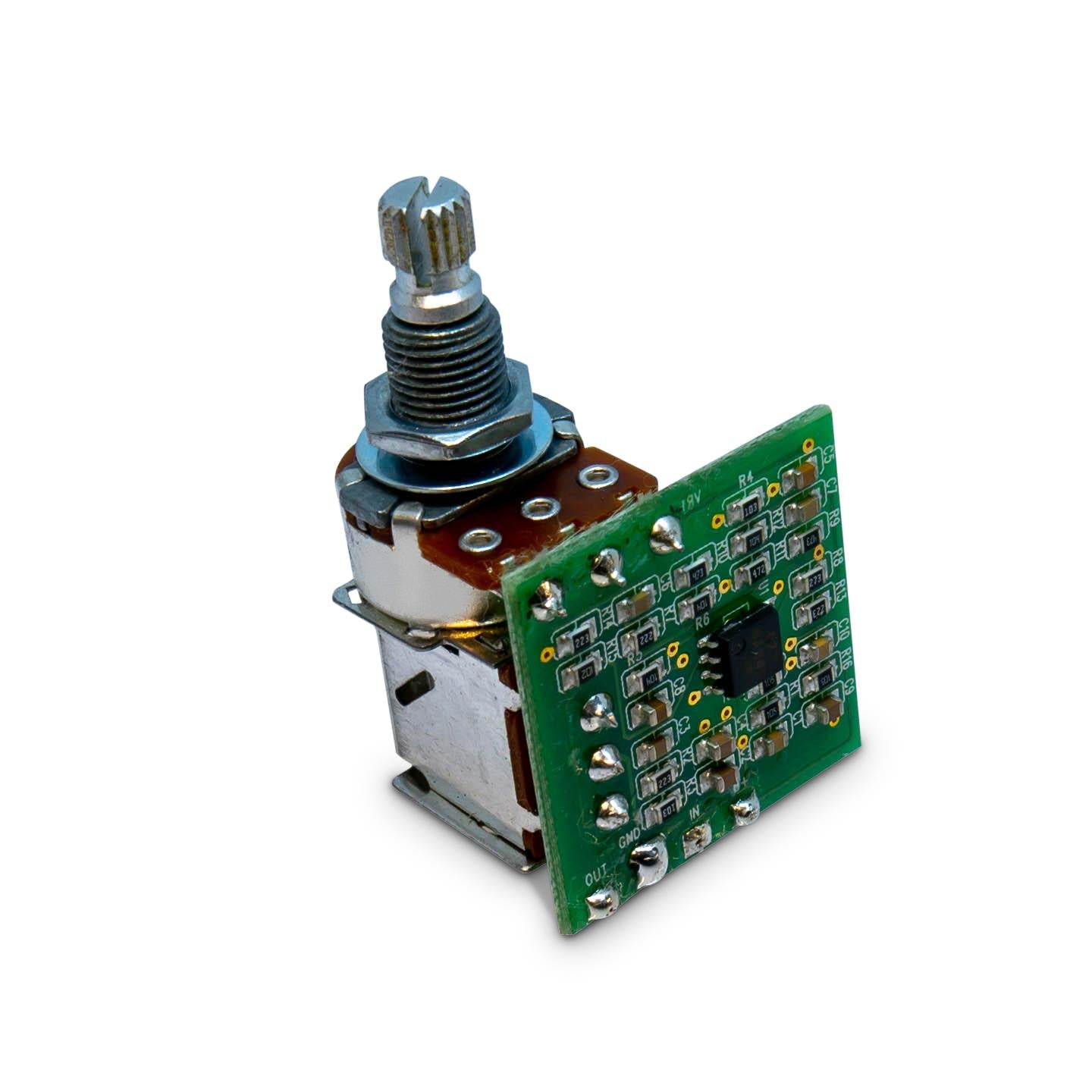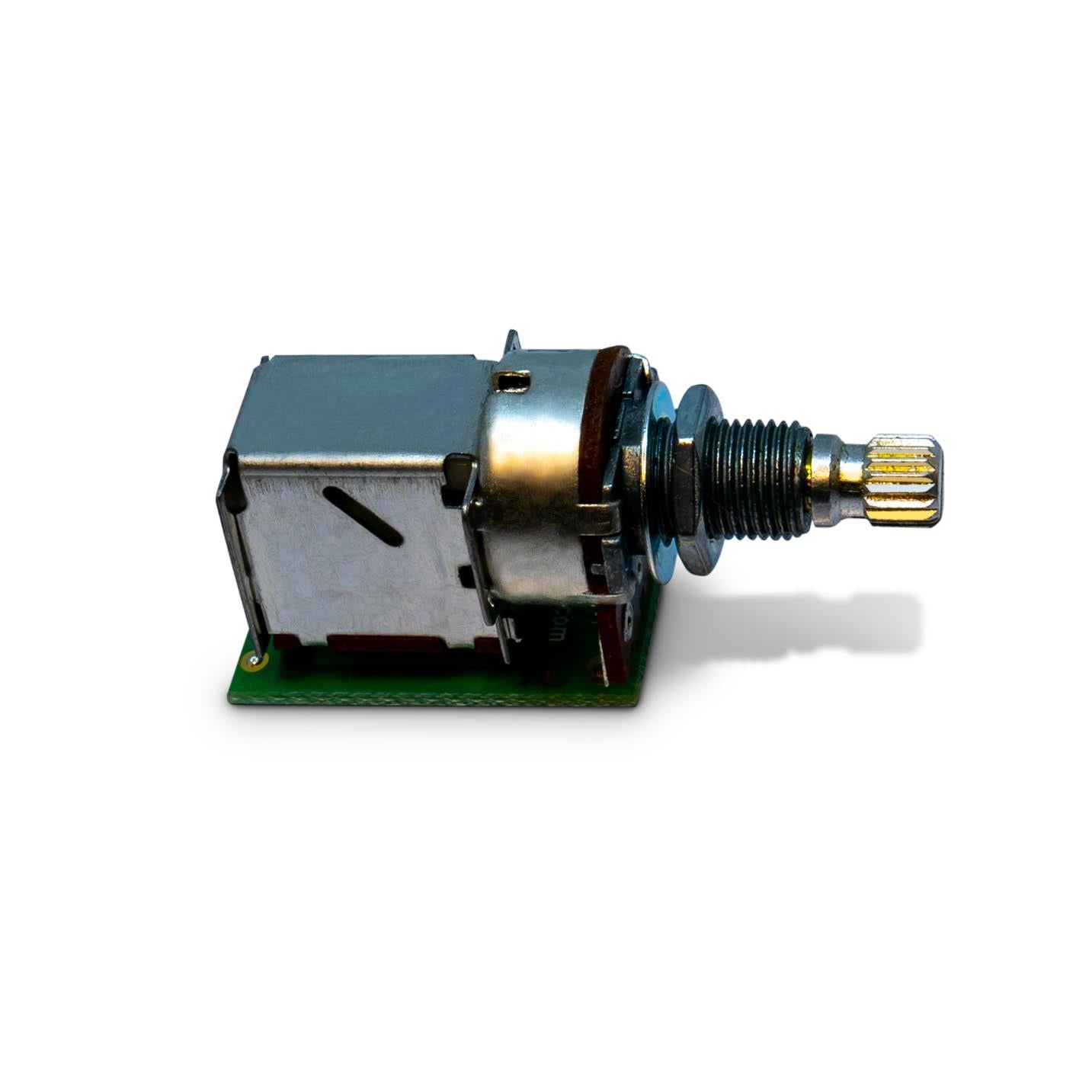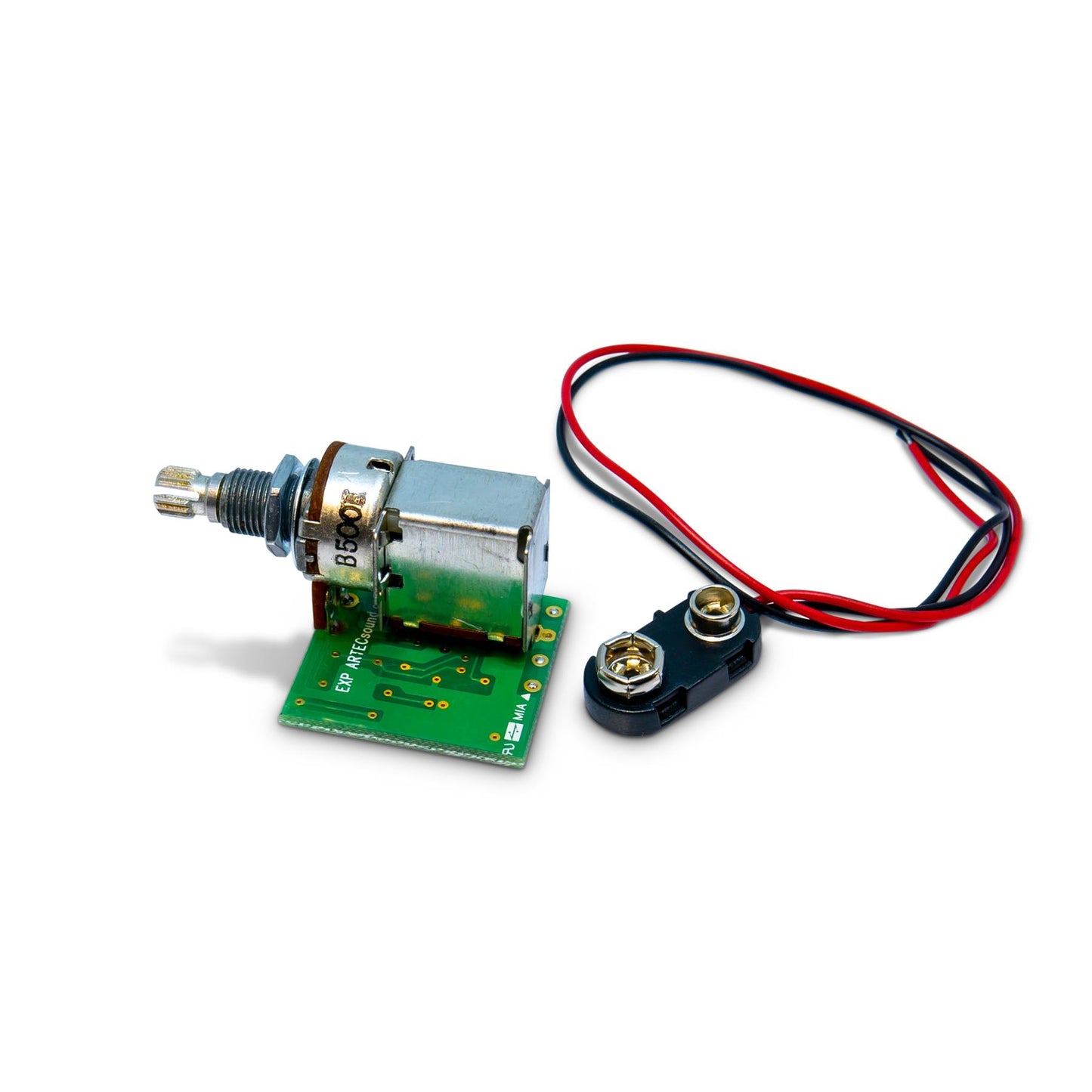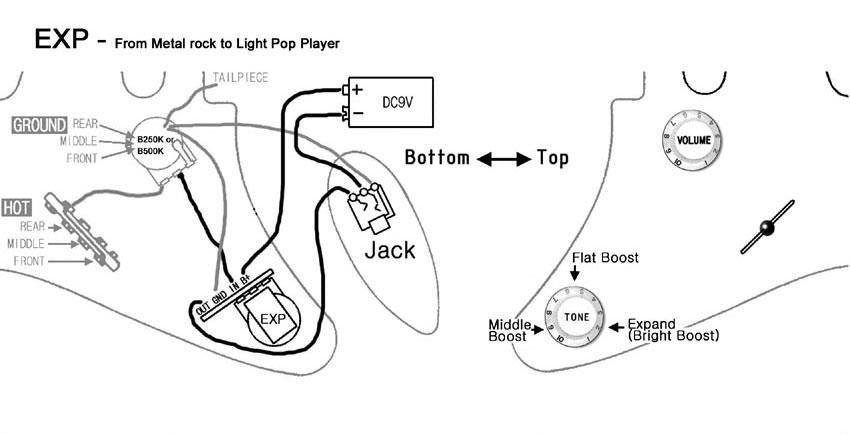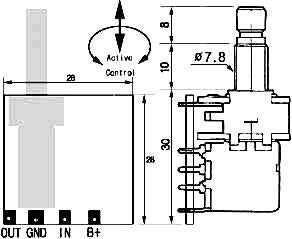 Flimsy, fiddly connections.
The small footprint of Artex products requires the use of very thin connecting wires soldered through tiny through holes onto the board. It's not a very robust solution, I had the same issue with an Artex SE-2 I purchased some years ago. The wires readily break at the soldered joint after repeated removal/replacement of the cover to which the control is attached which is very frustrating hence, my rating of 3. Otherwise, the board functions just fine and does what it says on the tin!